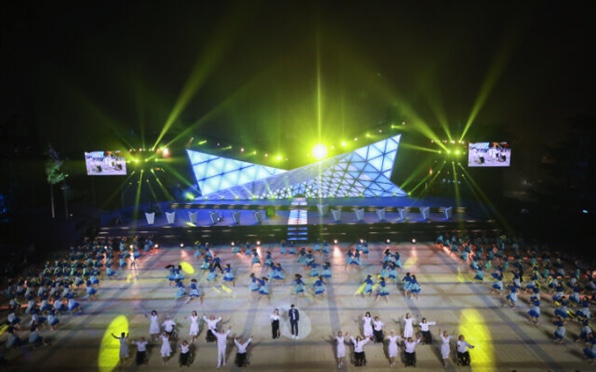 In The News
With 'quiet' fireworks and calls for kinship, Israel kicks off 74th Independence Day
Israel transitioned from grave heartache to celebratory joy Wednesday evening, as the nation ushered in its 74th Independence Day, with calls for unity attempting to cut through political disputes that marred solemn events earlier during Memorial Day.
"Right now, between these two days, with the transition that is so tough and so Israeli, we manage but for a moment to truly be one," Knesset Speaker Mickey Levy said in a keynote address at the main state ceremony marking the start of Independence Day at Mount Herzl.
"We manage for a moment to not let any division get between us. And if we could do it yesterday, and we can do it tomorrow, I believe we can manage to do it every day; to choose to see the good in each other, to choose to brighten people's faces, to choose partnership over division, to be together in this home for us all."
The comments echoed similar calls for unity that have marked the holiday period, including from President Isaac Herzog and Prime Minister Naftali Bennett.
Read More: Times of Israel