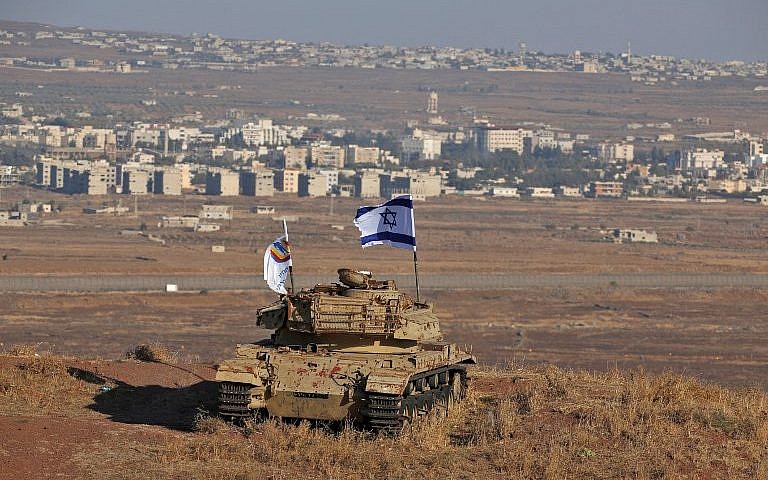 In The News
With new tech, Israel prepares for Hezbollah war
03/26/2021
Defending the border from Hezbollah infiltration, destroying anti-tank missile infrastructures and maneuvering inside enemy territory are just some of the skills that were exercised in the 188th Armored Brigade drill that was completed on Thursday. 
The brigade's drill was the culmination of a 17-week training session. The 53rd, 71st and 74th Armored Corps battalions and the 605th Engineering Corps battalion all held battalion-level drills beforehand.
The 188th Armored Brigade drill included different exercises in which it was joined by other forces, including infantry, artillery and IAF helicopters, and practiced different scenarios in the Golan Heights.
"There's no way that tanks or infantry will fight on their own," OC 53rd Armored Corps battalion Dori Sa'ar told The Jerusalem Post at the drill's venue. "They always fight in the joint-combat formations. In this brigade drill, we see all sorts of exercises, including all these components of a joint-combat formation.
"For instance, we exercised evacuation of wounded troops by heavy-lift helicopters or assistance with firepower from artillery batteries and attack helicopters." 
This comes as part of the combat doctrine that IDF Chief of Staff Lt.-Gen. Aviv Kohavi is implementing in the military, including multi-domain battle.
Read More: Jerusalem Post