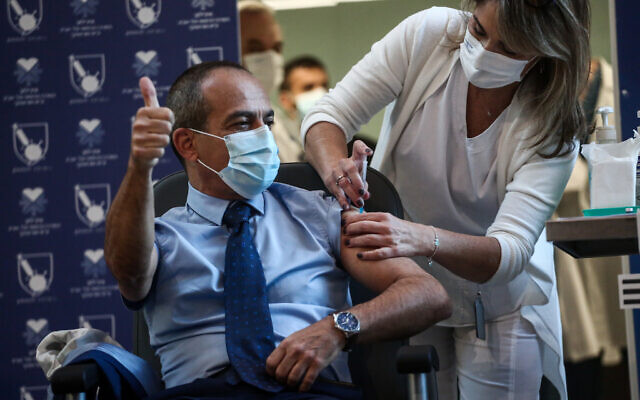 In The News
With 0.1% positivity rate, Israel records lowest COVID cases since start of pandemic
05/02/2021
Israel's Health Ministry said on Sunday that only 13 new cases of the coronavirus were identified on Saturday, out of 9,236 tests carried out.
These results resulted in a positivity rate of 0.1 percent, a record-low number since the start of the pandemic last March.
According to the ministry's latest toll, there are currently 102 Israelis hospitalized in serious condition with complications from COVID-19, including 62 on life support.
Separately, two new people died from the virus over the weekend, bringing the death toll from the pandemic to 6,365.
Israel, which has carried out a vaccination campaign feted as one of the most efficient in the world, announced in mid-April the gradual reopening of its borders for tourist groups from May 23.
Limitation for individual tourists, however, still remains restricted with a specific date for a full reopening still unclear.
The Health Ministry said that "health considerations" will determine the travel "schedule" in the future.
Nearly 5 million Israelis, more than half of the population, have received two doses of the Pfizer-BioNTech vaccine under a medical data-sharing agreement between the Jewish state and the US pharmaceutical giant, according to official statistics.
Read More: I24