Israeli Technology
US-Israel Relationship
Wisconsin Inks Water Technology Deals With Israel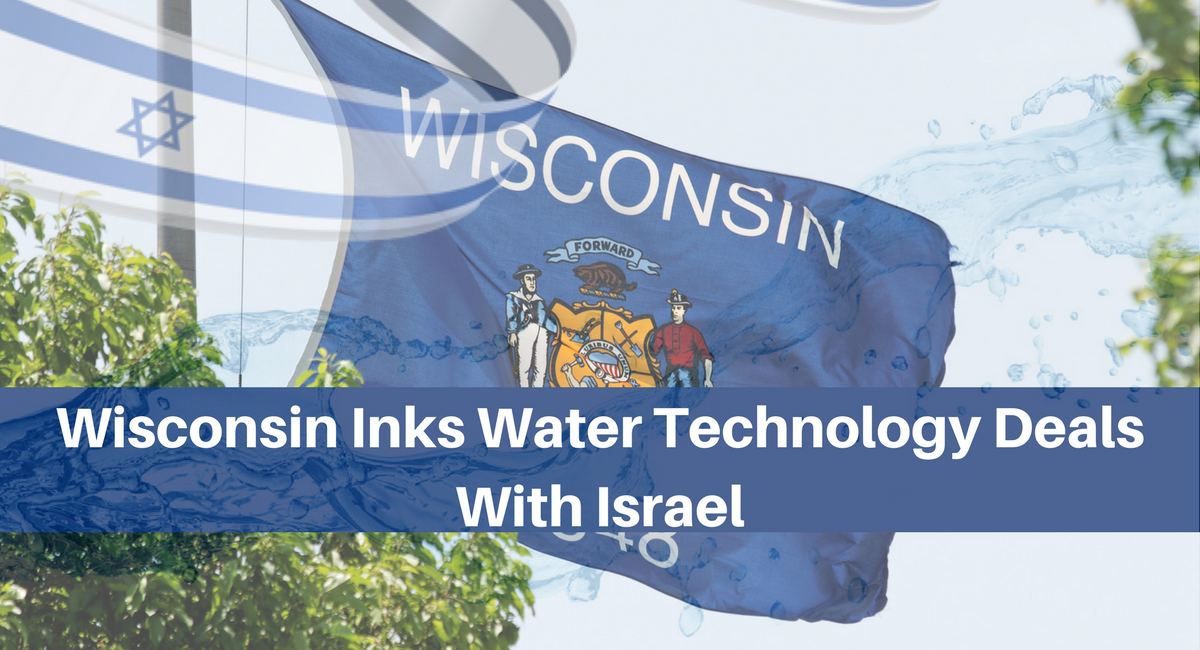 Institutions from Israel and Wisconsin this week signed two agreements to collaborate on water technology. One accord, between the Zuckerberg Institute for Water Research at Israel's Ben-Gurion University of the Negev and Wisconsin's Water Council, paves the way for Wisconsin's branch of the National Science Foundation to establish an Israel-based bureau.
In addition to its agreement with the Israeli university, the Water Council signed a deal with the Israel Innovation Authority to promote research partnerships between the US state's water technology companies and Israeli firms. The pact aims to develop new innovations for the Milwaukee Metropolitan Sewerage District and other Wisconsin water utilities.
The agreements were signed during Wisconsin Governor Scott Walker's trade mission to Israel this week with a 16-member delegation, and came after the governor issued an executive order last week to ban state agencies from engaging with companies that have ties to the anti-Israel BDS movement.
With the passing of the order, Wisconsin became the 24th US state to enact official measures condemning BDS or prohibiting government business with entities that boycott Israel.
The water agreements, Walker said, "will further enhance Wisconsin's international reputation as a global leader in water technology by forging new partnerships that will pay dividends in the long run. These partnerships will strengthen the sector in both countries, and are expected to open new markets to water technology companies in Wisconsin and Israel."
Read More: Algemeiner