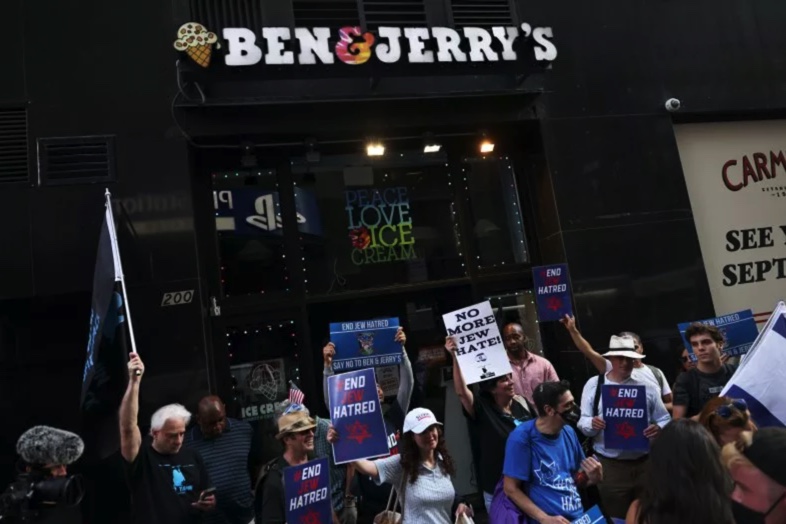 In The News
Will CEOs Finally Learn Their Lesson on Boycotting Israel? | Opinion
Ben & Jerry's' Israel boycott melted away last month when its parent company, Unilever, settled a federal lawsuit brought by the company's Israeli licensee, Avi Zinger. Unilever sold Zinger the rights to distribute the famous ice cream in communities throughout Israel, including in the disputed West Bank. For months, Unilever CEO Alan Jope had insisted his company's hands were tied because Ben & Jerry's retained decisionmaking authority over social justice initiatives, which apparently included discriminating against Jews and Arabs based on where they lived. Jope's stunning reversal serves as a warning to other executives: boycott Israel at your own peril.
In July 2021, Unilever acquiesced to a push by Ben & Jerry's' independent board—chaired by a prominent supporter of the Boycott, Divestment, Sanctions (BDS) campaign against Israel—to terminate its relationship with Zinger. This followed a decade of activist pressure because Zinger refused to stop distributing ice cream in the West Bank.
The boycott led Unilever down a rocky road, however. Seven states around the country invoked anti-BDS laws, divesting hundreds of millions of dollars in state pension funds from Unilever for its boycott of Israel. North Carolina was poised to follow.
Read More: Newsweek