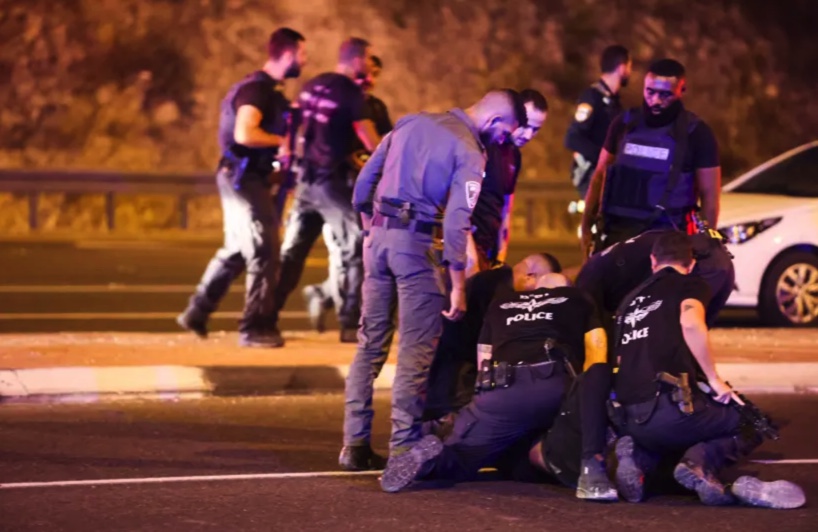 In The News
Who are the Lions' Den, the new Palestinian group behind recent terror attacks?
Saed al-Kuni, the Palestinian gunman shot dead by IDF soldiers last week, was the fifth member of the newly-established Areen al-Usood (Lions' Den) armed group to be killed in the past few weeks.
Kuni, 23, was among a group of gunmen responsible for carrying out shooting attacks at soldiers and Jewish settlers in the Nablus area. He was killed in a pre-dawn IDF ambush on the outskirts of the city.
As was the case in the previous killings of members of the Lions' Den, the group published a statement on social media platforms calling on its gunmen to continue the fight against Israel. The group has also become famous for posting videos of its shooting attacks on soldiers and settlers.
Some Palestinians said that al-Kuni was affiliated with Fatah's armed wing, Al-Aqsa Martyrs Brigades, while others described him as a leading figure of Hamas' military wing, Izaddin al-Qassam.
No one knows exactly how many young men have joined the Lions' Den. It's also not clear who funds the group.
A PA security source, however, estimated that the group has less than 100 gunmen from several Palestinian factions. "These young men have formed a militia that believes in the armed struggle," said the source. "It's possible that some factions, including Hamas and Islamic Jihad, give them money to buy weapons."
Read More: The Jerusalem Post