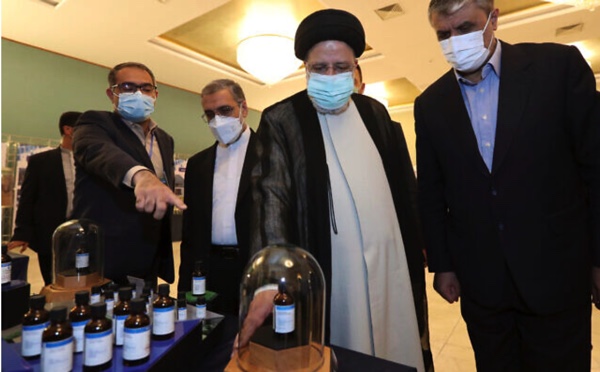 In The News
White House says Iran is 'a few weeks or less' from bomb breakout
The US said Tuesday that Iran's nuclear breakout time was down to weeks, and blamed the previous administration, as negotiations between Tehran and world powers continued to stall.
"Their breakout period is down from about a year, which is what we knew it was during the deal, to just a few weeks or less," White House Press Secretary Jen Psaki said at a press conference, referring to the 2015 nuclear deal between Iran and world powers.
US Secretary of State Antony Blinken said Iran's breakout time was "down to a matter of weeks."
The Biden administration has issued similar warnings about Iran's nuclear breakout time in the past.
The breakout period refers to the amount of time it will take Iran to amass enough fissile material for a nuclear weapon, if it chooses to do so.
Having enough nuclear material for a bomb is not the same as having the capabilities to build the core of the weapon and to attach it to the warhead of a missile, which would likely take more time.
Psaki told reporters at the Tuesday press conference that Iran's nuclear development "definitely worries us."
Read More: Times of Israel