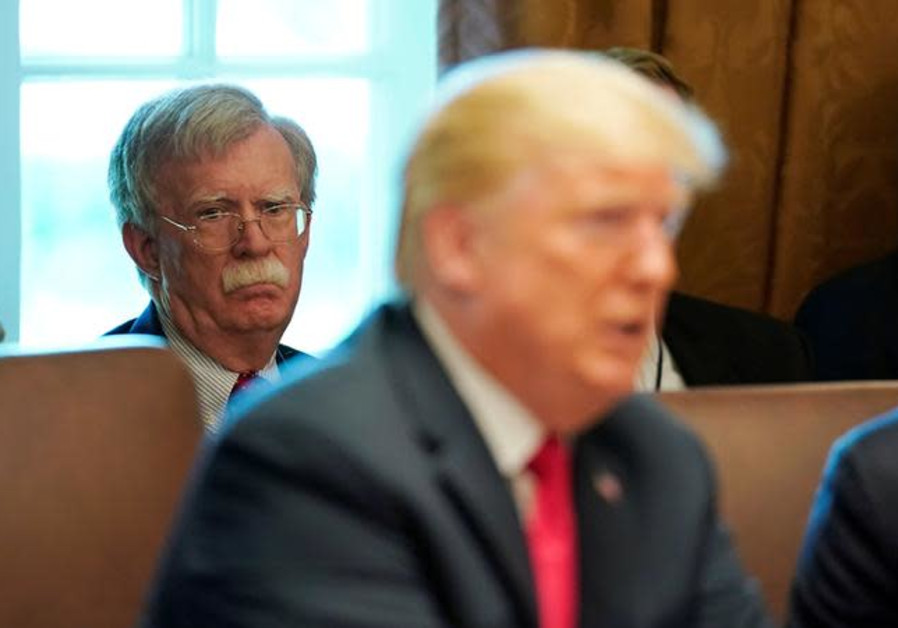 Iran
White House reportedly explored military options for U.S. strike on Iran
The White House explored military options to strike Iran, according to a report by The Wall Street Journal on Sunday.
Following a mortar attack on the US Embassy in Baghdad in September by a group linked to Iran, US National Security Adviser John Bolton asked the Pentagon to provide the military with options to 'strike back' at the Islamic Republic, according to the report.
The request, which could lead to direct military confrontation between Iran and the United States, raised concern in the Pentagon.
"It definitely rattled people," a former senior US administration official told the Journal." It was mind-boggling how cavalier they were about hitting Iran."
However, it is not clear if the proposals were ever delivered to Trump, even though they were compiled.
Last year, Trump pushed Defense Secretary Jim Mattis to strike in Syria to punish President Bashar Assad for a chemical weapons attack. In the end, Trump adopted a modest approach, but Mattis resigned because of security disputes with the president.
Before joining the Trump administration, Bolton argued repeatedly that the US should attack Iran and had supported regime change in the country.
Official White House policy does not call for regime change in Iran, and Bolton has said he would implement the President's agenda.
Tension between the US and Iran has been slowly building throughout Trump's presidency.
The US has even foreshadowed the possibility of an attack with the White House's statement that was released on September 11.
"The United States will hold the regime accountable for any attack that results in the injury to our personnel or damage to United States' government facilities" the White House said.
The threats continued as Mike Pompeo tweeted on January 3.
Read More: Jerusalem Post