Iran
What to Know about the British-Flagged Oil Tanker Seized by Iran Amid Escalating Tensions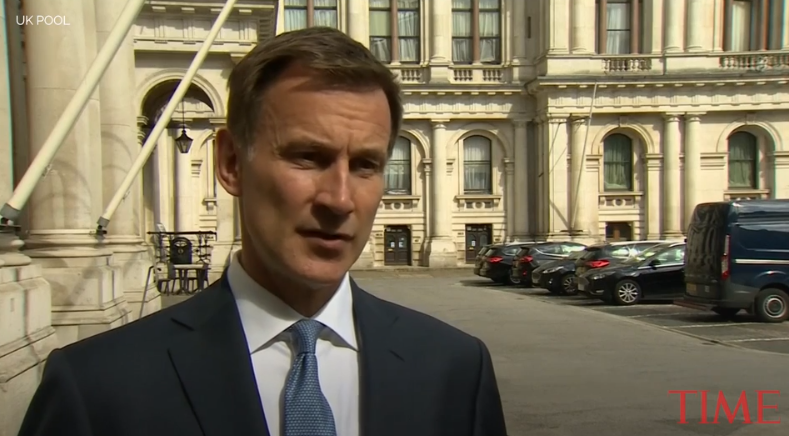 Iranian forces on Friday seized the British-flagged oil tanker Stena Impero in the Strait of Hormuz, a geopolitically vital sea route connecting the Persian Gulf and Gulf of Oman. The move has escalated tensions even further amid already strained relations between Tehran and Western powers, which took a nosedive after the U.S. withdrew from the Iran nuclear deal last year.
Iranian authorities claimed the Stena Impero was "violating international maritime rules." But the country's leaders have also suggested the seizure was retaliation for Britain's role in detaining an Iranian tanker earlier in July.
Outgoing British Prime Minister Theresa May on Monday called the Stena Impero incident "unacceptable and highly escalatory." But the U.K. hasn't yet revealed how it will respond to the tanker's seizure.
Here's what to know about the Stena Impero and its connection to rising tensions between Iran and Western powers.
The Stena Impero, a U.K.-registered oil tanker, was traveling to a port in Saudi Arabia on Friday when Iran's Revolutionary Guard stopped it in the Strait of Hormuz and took it to the nearby Iranian port of Bandar Abbas.
The vessel's crew of 23, including Indian, Latvian, Filipino and Russian nationals, are believed to be in "good health," according to a statement from Stena Bulk, the company that owns the Stena Impero. The company said it has made an official request to visit its crew members, but Iran has not yet formally responded.
Read More: Time