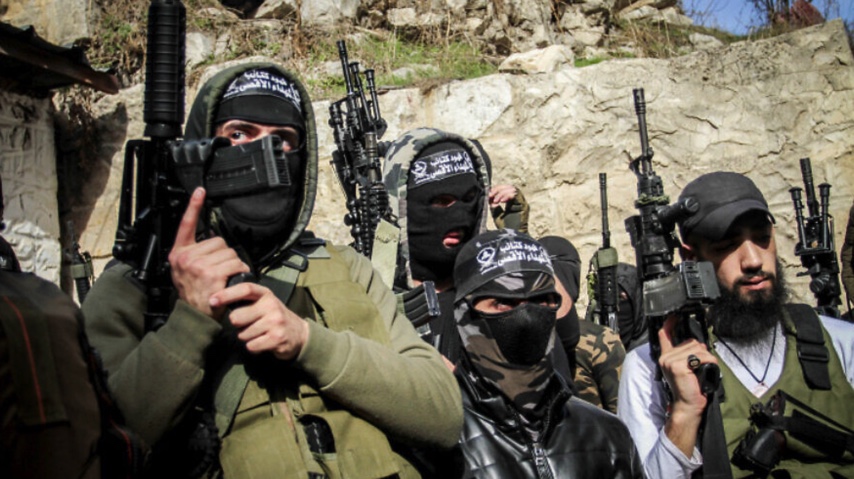 In The News
West Bank terror is a reminder of Gaza's 'deceptive calm'
After arresting four terror suspects on suspicion of carrying out the deadly attack near Homesh, in which Israeli civilian Yehuda Dimentman, 25, was murdered, Israel Defense Forces spokesman Ran Kochav said on Sunday that the attack was likely orchestrated from the Gaza Strip.
It has since transpired that the terror cell belonged to Palestinian Islamic Jihad.
Col. (res.) David Hacham, a former Arab-affairs adviser to seven Israeli defense ministers and a senior research associate at the Miryam Institute, told JNS such incidents are the latest reminder of just how deceptively calm the Gaza Strip really is.
While Hamas and PIJ maintains calm in Gaza, it works around the clock to set the West Bank and Jerusalem alight with violence and terrorism.
"The calm in Gaza does not come from a dramatic change in Hamas's fundamental stance or ideology towards Israel, but rather, from a sober assessment by Hamas, based on the needs of the hour and a need to create economic assistance for Gaza," he stated.
"What stands out is Hamas's double game. In Gaza, Hamas safeguards quiet and continues indirect talks with Israel on a larger arrangement for the Strip. Hamas is also negotiating for a swap deal in which Israel would release many security prisoners and receive in exchange the bodies of two IDF personnel killed in action, and two civilians being held captive. At the same time, Hamas and PIJ are working to escalate the situation in the West Bank and Jerusalem," said Hacham.
Read More: JNS