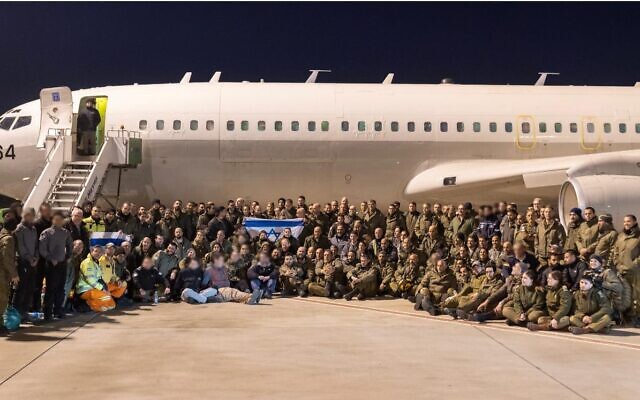 In The News
'We'll do our best to save lives': IDF rescue delegation arrives in southern Turkey
A delegation of 150 military rescue experts arrived in southern Turkey early Tuesday, as the country grappled with the aftermath of a devastating earthquake that killed thousands of people in the region. An initial, smaller team had flown in on Monday.
The Israel Defense Forces released photos of the team and supplies loading onto a plane at Israel's Nevatim airbase, and landing in the Turkish city of Adana pre-dawn, and said the search and rescue operation would begin immediately.
Hours ahead of the flight, the head of the Israel Defense Forces aid delegation, Col. (Res.) Golan Vach, spoke to reporters about the mission.
Read More: Times of Israel