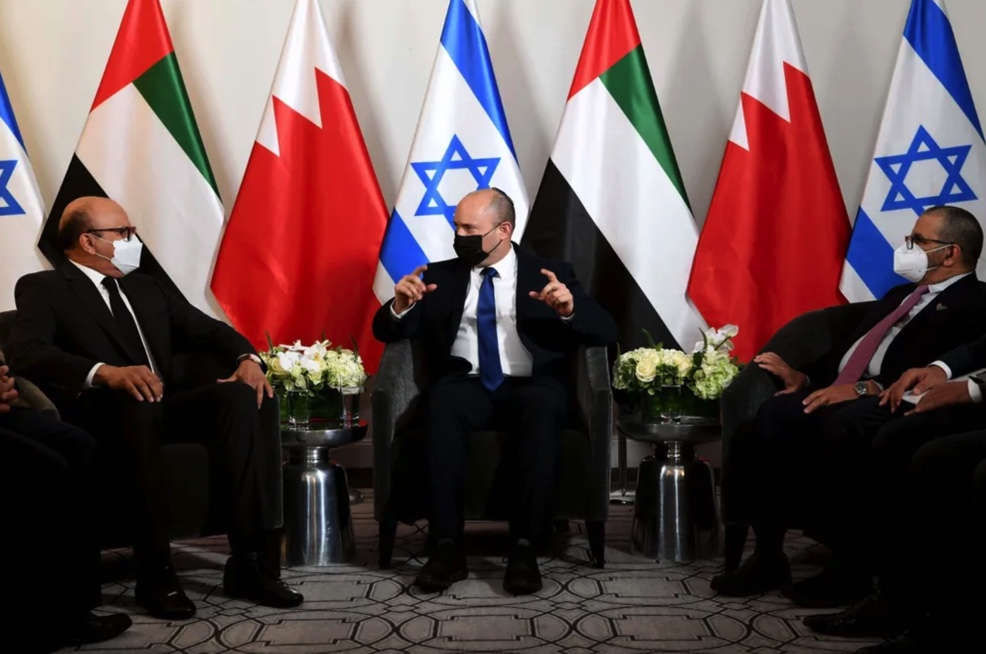 In The News
'We believe in this relationship' Bennett tells UAE, Bahraini officials
Israel's Prime Minister Naftali Bennett met with the United Arab Emirates Minister for Foreign Affairs and the head of Bahraini diplomacy in New York, Sunday evening.
Bennett travelled to the US in preparation for giving his first speech at the podium of the United Nations General Assembly on Monday.
"First of all, I want to tell you that I have met the King of Jordan and the President of Egypt, and of course they are delighted with the ensuing relations between our countries, and I want to assure you of their continuity," Bennett said.
"We believe in this relationship and we are determined to extend it as much as possible," he assured UAE Minister Khalifa al-Marar and Bahraini Foreign Minister Abdellatif al-Zayani, who called "to work together to convey this message."
Read More: i24 News