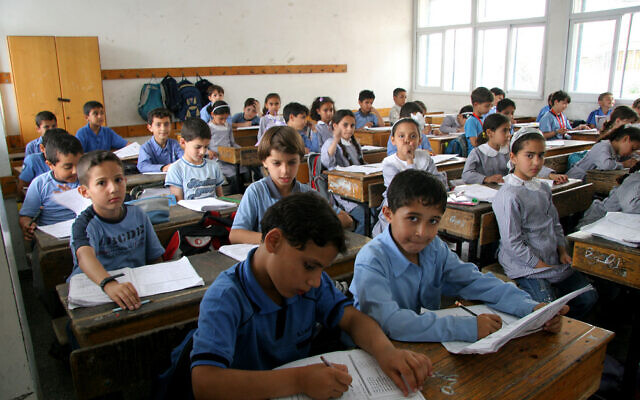 Watchdog: Dozens of UNRWA teachers condone violence, spread antisemitism online
Dozens of teachers and other workers employed by the United Nations agency for Palestinian refugees have incited violence, shared photos praising Adolf Hitler, and spread antisemitic conspiracy theories on social media, according to a report compiled by a watchdog released early Monday.
The UN Watch report identified 22 UNRWA teachers in Gaza, the West Bank, Lebanon, Syria and Jordan who posted incendiary content against Jews or Israel on their Facebook profiles. It has identified over 100 incidents since 2015.
The organization urged UNRWA's donors, including the United States and the European Union, to withdraw funding in light of the findings and maintained the UN agency has failed to take action against the offending workers since it began to bring the information to its attention six years ago.
The report features dozens of examples and screenshots, all drawn from publicly viewable Facebook profiles belonging to people who identify themselves online as UNRWA workers.
They include math teacher Nahed Sharawi of Gaza, who shared a video of Hitler, underlining the Nazi leader's inspirational quotes to "enrich and enlighten your thoughts and minds."
Read More: Times of Israel