Hamas
WATCH: Palestinian protestors clash with IDF forces along security force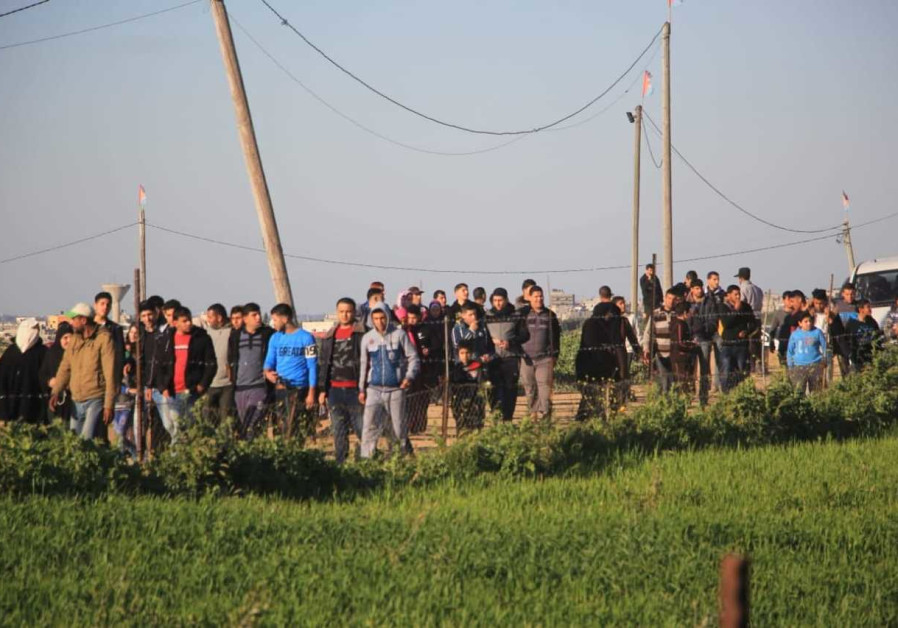 Thousands of Palestinians clashed with IDF forces on Friday afternoon during what they call 'March of Return,' IDF forces were assaulted with rocks and over 50 explosive devices.
15 attempts to breach the security fence were spotted. Roghly 8,000 Palestinians clashed with IDF forces in five different locations across the Gaza Strip Security Fence.
The Ministry added that Mohammed abu Jazar, a paramedic working near Khan Yunis, was hit in the face with a 'gas bomb.' Three other paramedicas were also injured by tear gas the Ministry said.
Two Palestinians breached the security fence and were able to cross over to the Israeli side where they were arrested by IDF forces and sent for further questioning.
Read More: Jerusalem Post