US-Israel Relationship
Wary of Iran, White House said weighing plan to send 120,000 troops to MidEast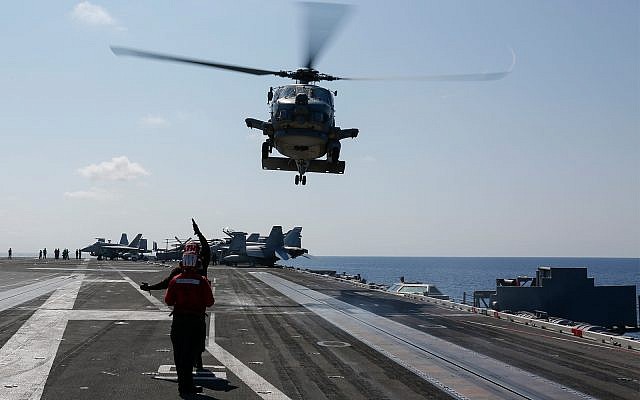 The White House has reportedly been reviewing a plan to send as many as 120,000 US troops to the Middle East if Iran accelerates its uranium enrichment or attacks American targets.
The ambitious plan, which would take weeks or months to complete and which approaches the scale of the US invasion of Iraq in 2003, was presented last Thursday at a meeting of defense chiefs, The New York Times reported late Monday, citing more than half a dozen unnamed defense officials in US President Donald Trump's administration.
Tensions have been simmering with Tehran recently, as the nuclear deal between Iran and world powers threatened to unravel.
Last week, the US sent in reinforcements — including an aircraft carrier — following Iran's announcement that it was suspending some of its commitments under the 2015 nuclear agreement, one year after Trump withdrew from the accord and slapped tough sanctions on the Islamic Republic.
Saudi Arabia said on Sunday that two of its US-bound oil tankers were sabotaged, sustaining "significant damage" off the coast of the United Arab Emirates.
Several plans were presented during the Pentagon meeting by Acting US Defense Secretary Patrick Shanahan following the latest developments, the report said. The most aggressive of them suggested deploying 120,000 troops to the Middle East.
Read More: Times of Israel