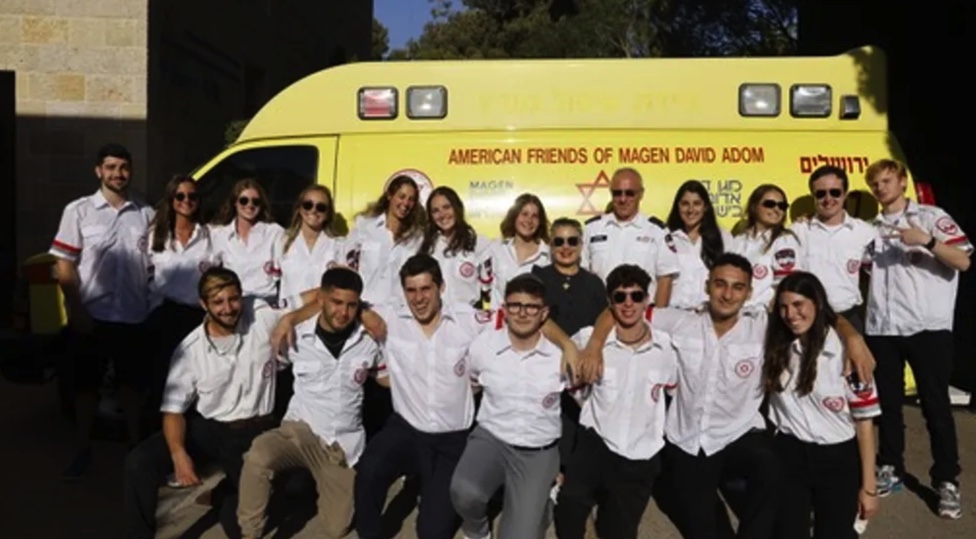 In The News
Volunteers worldwide participate in Israel's emergency services
More than 400 foreign Jewish volunteers between 18 and 30 travel to Israel each year as part of a volunteer program in the Israeli emergency services Magen David Adom (MDA).
MDA is the national Red Cross society in the country, and Israel's official emergency, ambulance and blood donation service.
"It's about spending five weeks in Israel, but it's not just another trip," Amos Hermon, CEO of Israel Experience, a subsidiary of the Jewish Agency, who initiated the project, told i24NEWS.
"It's an opportunity for participants to meet Israelis in their most difficult moments. They go to scenes of attacks and accidents and meet families in moments of life and despair. They draw strength and connection to Israel," he added.
The program, launched more than 20 years ago, is named after Yohai Porat, its coordinator in the early 2000s, who was killed in a shooting in 2002 while serving as an army reservist.
Read More: i24 News