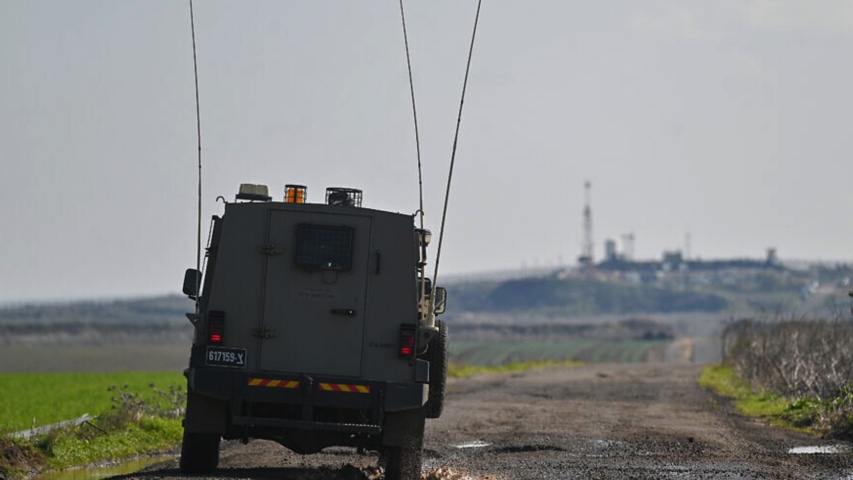 In The News
Video provides rare glimpse into Hezbollah's entrenchment in southern Syria
Early on Wednesday, the Syrian Arab Army reported that the Israel Defense Forces fired a number of surface-to-surface missiles from the Golan Heights at military positions in Syria's Quneitra region. There were no reports of injuries, but damage reports surfaced following the attack, which reportedly occurred at around 12:30 a.m. The incident looks like the latest reminder of Hezbollah's ongoing program to entrench itself in southern Syria and prepare attacks against Israel from there.
A video that was recently obtained by an Israeli security watchdog provides a rare glimpse into that same program.
Earlier this month, the Alma Research and Education Center published a report on the video, which was recorded in 2017 by a Sunni Syrian opposition group named Jaysh al-Ababil after capturing a Hezbollah operative who commanded a terror cell.
In the video, the Syrian captive—Marwan Awad Al Jaber—goes into extraordinary detail in describing Hezbollah's activities in southern Syria.
"The video recording is a rare and live testimony, shedding additional light on the activities of Hezbollah's Golan File Unit against Israel from southern Syria," said the report, referring to the name of the Iranian-backed organization's ongoing attempts to recruit operatives in southern Syria and assign them missions to spy on Israel and prepare cross-border attacks.
Read More: JNS