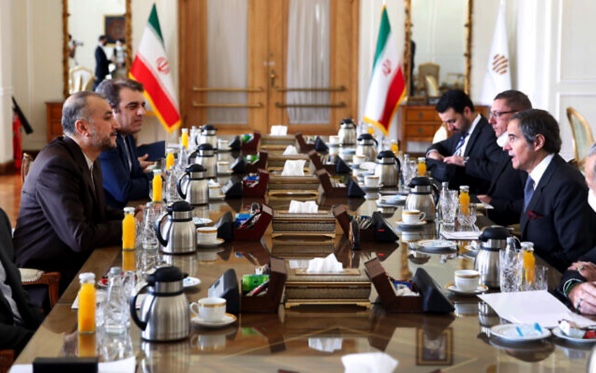 In The News
US, UK, France and Germany submit motion censuring Iran to UN nuclear watchdog
The United States, Britain, France and Germany have submitted a motion to the UN atomic energy watchdog to censure Iran over its lack of cooperation with the agency, diplomats said Tuesday.
The resolution urging Iran to cooperate fully with the International Atomic Energy Agency (IAEA) is the first since June 2020 when a similar motion censuring Iran was adopted.
It is a sign of growing Western impatience after talks to revive the 2015 landmark nuclear accord with Iran stalled in March.
However, the motion is largely symbolic and does not threaten any specific actions from world powers against Iran.
In a joint statement to the IAEA's Board of Governors, which meets this week, Britain, France and Germany said they "strongly urge Iran to stop escalating its nuclear program and to urgently conclude (the) deal that is on the table."
"Its nuclear program is now more advanced than at any point in the past," they said, adding Iran's accumulation of enriched uranium has no "credible civilian justification."
Read More: Times of Israel