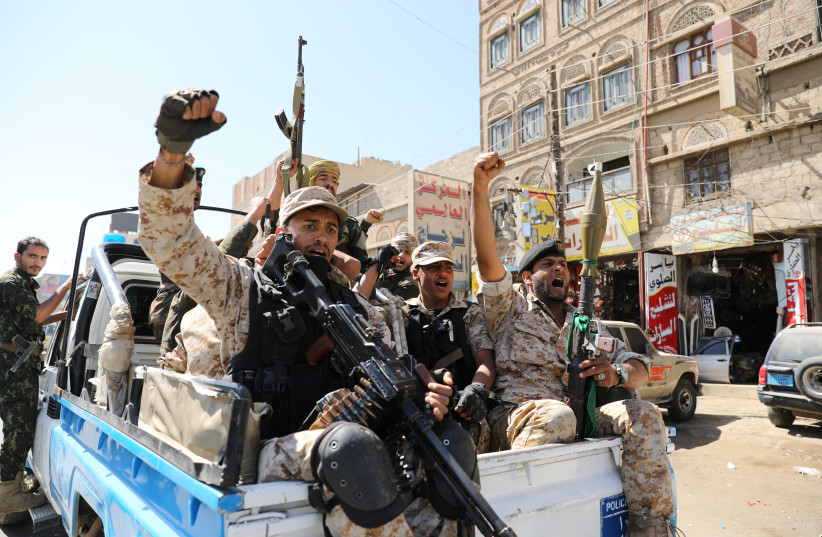 In The News
US To Designate Yemen's Houthi Rebels As Terrorist Group
01/11/2021
Pompeo says move aims to hold group accountable for 'cross-border attacks threatening civilian populations'
The United States plans to designate the Yemeni Iran-linked Houthi rebelsas a foreign terrorist group, US State Secretary Mike Pompeo said Sunday.
"The designations are intended to hold Ansar Allah accountable for its terrorist acts, including cross-border attacks threatening civilian populations, infrastructure and commercial shipping," Pompeo said in a statement.
The group "killed many people, continues to destabilize the region and denies Yemenis a peaceful solution to the conflict in their country," he added.
According to a Monday report by Reuters, the administration of US President Donald Trump had been developing the move for weeks, with waivers for humanitarian groups as the key stumbling block in the process.
One of the sources told the agency that the designation will not hinder the work of aid agencies helping to tackle Yemen's rampant humanitarian crisis.
Houthis remain in control in Yemen's northern areas, maintaining their grip over the capital of Sana'a and its airport as well as the port of Hodeida.
The years-long war that prompted Saudi Arabia to spearhead a coalitionagainst the Iranian-backed rebels has resulted in a massive economic crisis and shut access to food, supplies and medicine for thousands of Yemenis, with 80 percent of the population in need of assistance as per the UN.
Read More: I24