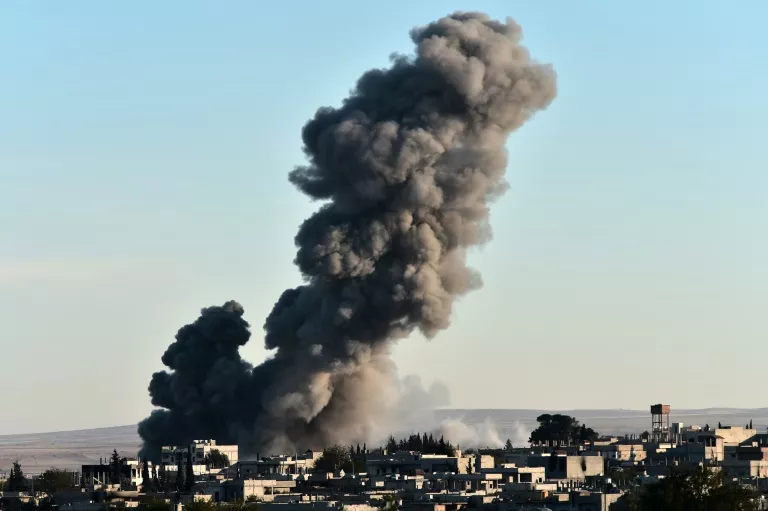 In The News
US Strikes Iran-Backed Militia In Syria: Pentagon
02/25/2021
Coming shortly after attack on US forces in Erbil, President Biden approves strike, sources say
The US military launched a strike on facilities in eastern Syria used by Iran-backed militia Thursday, in retaliation for recent rocket attacks on US troop locations in Iraq, the Pentagon said.
"At President Biden's direction, US military forces earlier this evening conducted airstrikes against infrastructure utilized by Iranian-backed militant groups in eastern Syria," said spokesman John Kirby in a statement.
"These strikes were authorized in response to recent attacks against American and Coalition personnel in Iraq, and to ongoing threats to those personnel," he said.
While the strike could be the first retaliatory moves by the US following last week's attacks, the move appeared to be limited in scope, potentially lowering the risk of escalation.
Also a decision to strike only in Syria and not in Iraq would give the Iraqi government some breathing room as it carries out its own investigation of a February 15 attack that wounded Americans.
US officials told Reuters the strike was approved by President Joe Biden. Retaliatory US military strikes have occurred a number of times in the past few years.
Read More: I24