Holocaust
US State Department announces special envoy for Holocaust issues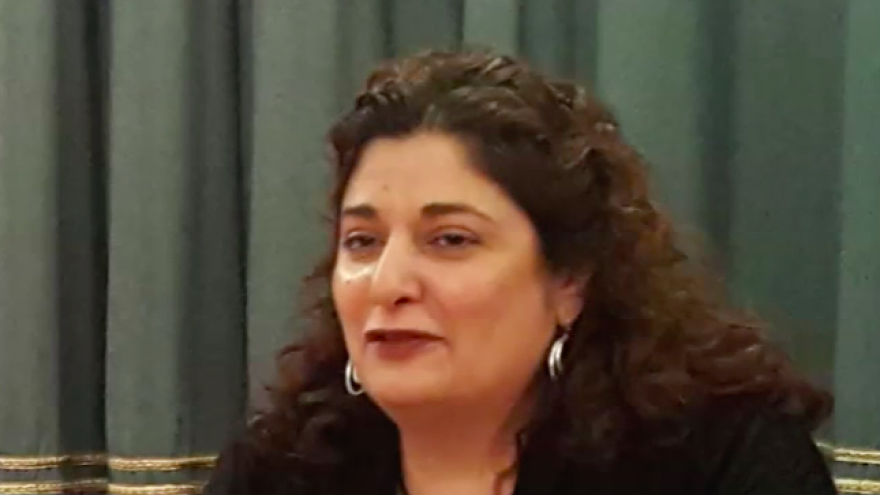 (September 12, 2019 / JNS) The U.S. State Department announced on Thursday that Cherrie Daniels has been tapped to be its Special Envoy for Holocaust Issues.
Founded in 1999, the Office of the Special Envoy for Holocaust Issues "develops and implements U.S. policy to return Holocaust-era assets to their rightful owners, secure compensation for Nazi-era wrongs, and ensure that the Holocaust is remembered and commemorated appropriately," according to the State Department website.
The special envoy will also work on State's efforts to combat anti-Semitism, said department spokesperson Morgan Ortagus.
"Her assignment underscores the secretary's commitment to the importance of resolving outstanding issues of the past," said Ortagus.
The Trump administration has made Holocaust reparations a priority, as U.S. Secretary of State Mike Pompeo raised the issue with the Polish government in February. Polish Prime Minister Mateusz Morawiecki responded that the issue has been "resolved."
A bipartisan group of 88 U.S. senators signed a letter to Pompeo in August, asking him to "act boldly and with urgency to help Poland resolve this issue comprehensively." The senators stated they were "deeply troubled" with Morawiecki's reply.
Poland is the only affected nation that doesn't have legislation dealing with confiscated restitution from the last century.
Prior to her current role, Daniels, who is married with two children, served in the U.S. embassy in Belgrade and at the U.S. embassy in Oslo. She also served in the Office of the Vice President as special adviser for Europe and Russia, and as a Pearson Foreign Affairs Fellow under former Sen. Joseph Lieberman (I-Conn.).
Daniels, who speaks Hebrew and other foreign languages, has served in the U.S. Embassy's American Center in Jerusalem. In 2006, she was given the Secretary of State's Swanee Hunt Award for Advancing Women's Role in Policy Formulation over promoting the role of women peacemakers in the Israel-Palestinian conflict.
Read more: Jewish News Syndicate