US-Israel Relationship
US sends reinforcements to Middle East, warns Iran of 'unrelenting force'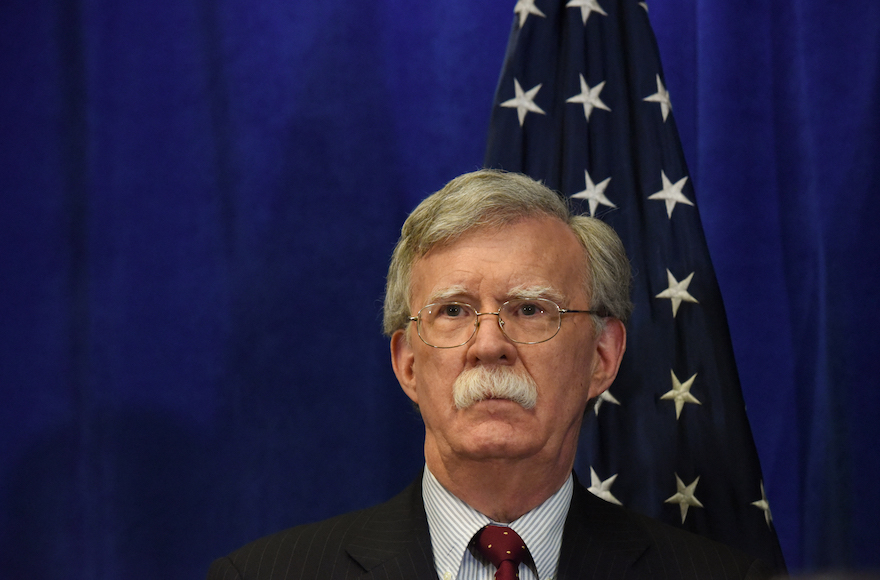 WASHINGTON (JTA) — The Trump administration is deploying air and sea strike forces to the Middle East in response to what it described as "troubling and escalatory indications and warnings" from Iran.
It's not clear what Iranian escalations National Security Adviser John Bolton was referring to Sunday evening in a statement. Israel blames a deadly escalation over the weekend on the Gaza Strip border in part on Iranian arming and funding of the Palestinian Islamic Jihad terrorist group.
Secretary of State Mike Pompeo said the hostilities were not related to the military ramp-up in the Persian Gulf.
"It is separate from that," he told reporters aboard a plane as he headed to a European tour.
Bolton said the U.S. was deploying the USS Abraham Lincoln Carrier Strike Group and a bomber task force to the U.S. Central Command region "to send a clear and unmistakable message to the Iranian regime that any attack on United States interests or on those of our allies will be met with unrelenting force."
"The United States is not seeking war with the Iranian regime," he said, "but we are fully prepared to respond to any attack, whether by proxy, the Islamic Revolutionary Guard Corps or regular Iranian forces."
Read More: Jewish Telegraphic News