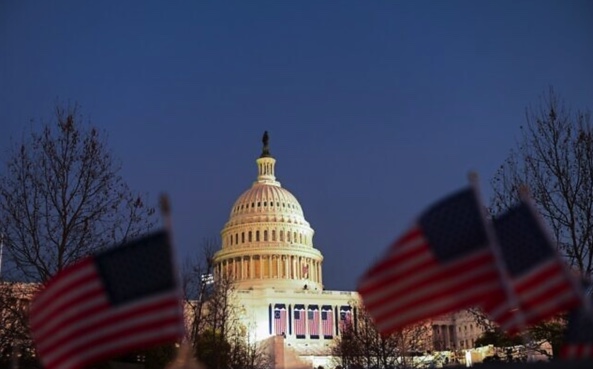 In The News
US Senate sends Biden defense bill, with funding for cyber-cooperation for Israel
The US Senate overwhelmingly passed a $768.2 billion defense bill on Wednesday, which includes hundreds of millions in funding for Israel-related programs, sending the legislation to President Joe Biden for his signature.
Among the amendments to the National Defense Authorization Act is the US Israel Cybersecurity Cooperation Enhancement Act, establishing a grant program to facilitate closer bilateral cybersecurity cooperation. Introduced by senators Jacky Rosen (Democrat), Susan Collins (Republican), Todd Young (Republican) and Sheldon Whitehouse (Democrat), the measure makes $30 million in funding available to private firms, nonprofit organizations, academic institutions, and government entities in either country, so long as accepted applicants engage in a joint venture with a corresponding institution in the other country.
The NDAA also includes an amendment establishing an interparliamentary group of the US, Israel, Greece and Cyprus aimed at combating Turkish aggression in the Mideast.
The bill allocates $500 million in funding for US-Israel missile defense cooperation, which will go toward bilateral weapons projects such as the Iron Dome, David's Sling and David's Arrow missile systems. It also includes amendments aimed at blocking the transfer of funds to Iran.
Speaking to reporters in Malaysia on Wednesday, US Secretary of State Antony Blinken said the bill and the administration as a whole helped ensure Israel's qualitative military edge in the Middle East.
Read More: Times of Israel