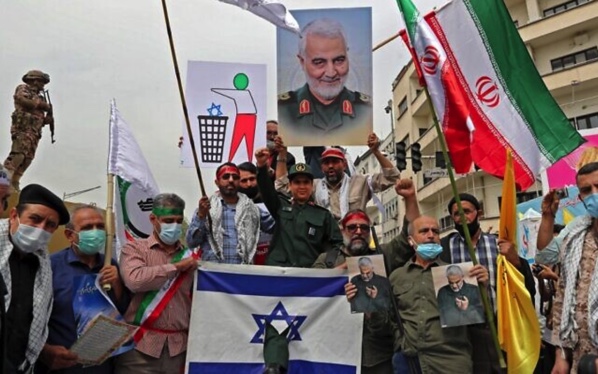 In The News
US Senate passes non-binding motion against return to original Iran nuclear deal
The US Senate on Wednesday passed a non-binding motion demanding that any nuclear agreement reached with Iran also address the Islamic Republic's ballistic missile program and support for proxies in the region.
The symbolic measure passed 62-33, with 16 Democrats voting in favor, demonstrating the widespread opposition to the Biden administration's efforts to return to the nuclear accord known officially as the Joint Comprehensive Plan of Action.
The 2015 deal that traded sanctions relief in exchange for curbs on Iran's nuclear program decidedly did not address other issues. Former US president Donald Trump withdrew from the agreement in 2018 and implemented a maximum-pressure sanctions campaign targeting Iran.
The motion introduced by Republican Senator James Lankford also stipulated that any nuclear agreement reached with Iran not include the removal of sanctions against Tehran's Islamic Revolutionary Guard Corps or specifically the IRGC's removal from the State Department list of Foreign Terror Organizations.
Iran's demand that the US delist the IRGC is believed to be the final barrier blocking a joint US-Iran return to compliance with the JCPOA — though one significant enough to cause a nearly two-month-long stalemate in the negotiations between world powers in Vienna, with optimism about the possibility for a compromise shrinking by the day.
Read More: Times of Israel