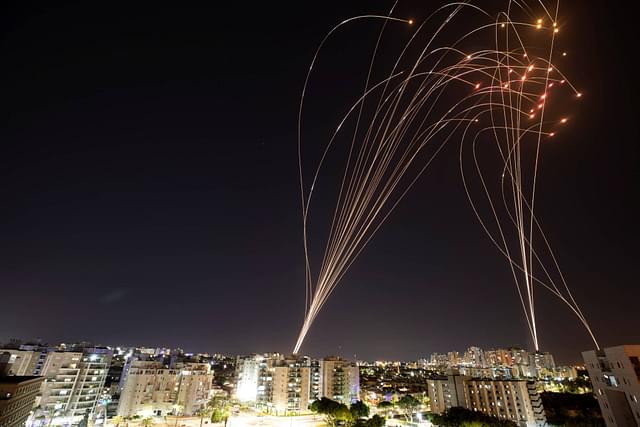 In The News
US seeing wave of 'textbook anti-Semitism' amid Israel-Gaza tensions
05/21/2021
From New York and California to Illinois and Utah, the recent conflict between Israel and Gaza has generated a disturbing backlash against American Jews – who have found themselves the targets of death threats, hate speech and violent physical attacks.
"Stop telling me this is about Israel and Gaza," said a New Yorker who was confronted by a pro-Palestinian mob on his way to synagogue this week. "My people are being targeted across the United States in broad daylight. This is textbook anti-Semitism, and we will continue to live in danger until the public starts to recognize it for what it is."
His remarks were a common refrain rippling across U.S. Jewish communities in recent days. Here's a look at some recent incidents throughout the country.
Troubling footage emerged late Thursday showing pro-Israel and pro-Palestinian protesters clashing on a midtown Manhattan sidewalk, despite Israel and Gaza having reached a ceasefire agreement earlier in the day. Police confirmed that two commercialfireworks were thrown from a car and one person suffered minor burns.
New York Jews were already on edge from a disturbing video that showed an older man being viciously beaten by a gang of pro-Palestinians for wearing a Yarmulke as he attempted to cross a street in Times Square earlier in the day. Police said their Hate Crime Task Force was investigating the gang assault and urged the public to come forward with information.
Read More: Fox News