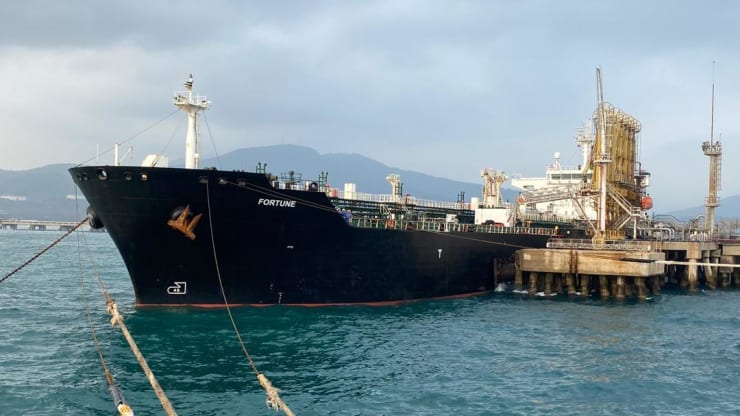 Iran
US Sanctions Five Iranian Ship Captains Over Venezuela Oil Delivery
The US announced sanctions against the captains of five Iranian-flagged vessels which delivered petrol to Venezuela, Secretary of State Mike Pompeo announced Wednesday.
In a tweet, he said that "no one believes Maduro's claims of equal and fair distribution," accusing the Venezuelan regime of "squandering" the country's "wealth and resources."
The captains of the tankers that delivered some 1.5 million barrels of gasoline and oil to Venezuela in recent weeks are now on the US Treasury's Office of Foreign Assets Control (OFAC) blacklist.
"As a result of today's sanctions, these captains' assets will be blocked. Their careers and prospects will suffer from this designation," Pompeo said in a statement, adding that "mariners who do business with Iran and Venezuela will face consequences from the United States of America."
Venezuelan Foreign Minister Jorge Arreaza responded on Twitter, calling the move "more proof of the hatred by (US President Donald) Trump's hawks against Venezuela", and Iran's foreign ministry said the latest sanctions were a sign of weakness.
While sitting on some of the largest oil reserves in the world, Venezuela saw its production collapse over the past decade amid rampant economic mismanagement by President Nicolas Maduro.
Read More: I24