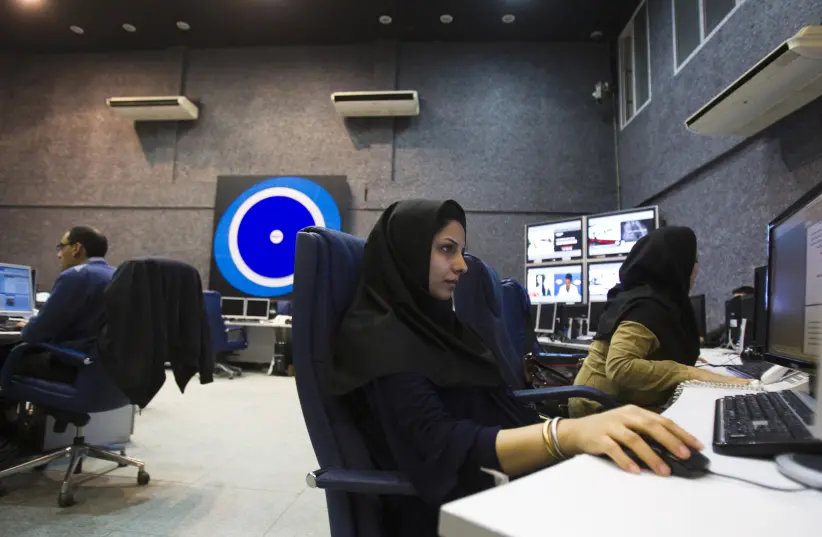 Iran
US Sanctions Campaign May Close Iran's Foreign Antisemitic News Outlets
The American maximum sanctions pressure campaign against the Islamic Republic of Iran may lead to the closure of a number of foreign Iranian news outlets involved in spreading antisemitism and the use of torture against a former Newsweek journalist.
"US 'maximum pressure' vs Iran's dictatorship is a great success. For example, the head of its media service announced that @PressTV (its English news channel) & @AlAlam_channel (same in Arabic) will be 'taken off the air in the days or weeks to come,'" the prominent American scholar of Islam, Daniel Pipes, tweeted on Thursday.
The Islamic Republic of Iran Broadcasting (IRIB) director's Peyman Jebelli told the Iranian regime-controlled Iranian Labour News Agency (ILNA) that "we expect our major networks, such as Press TV, Al-Alam…and Arabic iFilm, to be removed from satellite in the coming days and weeks. It is not clear to me why and with what reasoning this negligence and negligence takes place."
PressTV played a role in the torture of the then-Newsweek journalist Maziar Bahari during the 2009 Green Movement protests against an alleged fraudulent presidential election in Iran.
PressTV posted an article in 2008 that denied the Holocaust. The Jerusalem Post reported at the time that the massacre of Jewish people during the Holocaust was "scientifically impossible," according to a PressTV article.
Read More: Jerusalem Post