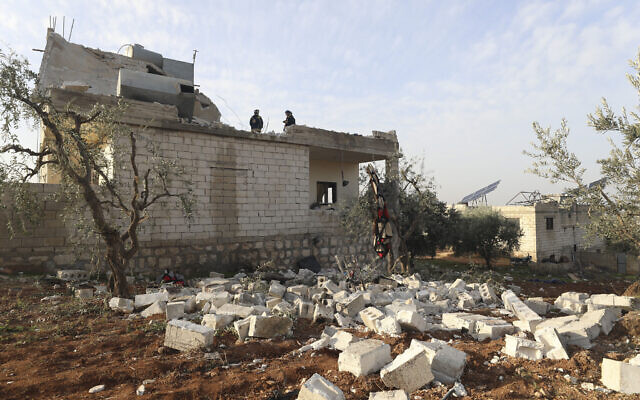 Issues
US reportedly notified Israel ahead of raid that killed Islamic State leader
Bennett and Defense Minister Gantz hail killing of terror chief in Syria: 'The world is now a safer place'

The US notified Israel ahead of a raid in Syria that killed the leader of the Islamic State terror group, according to Thursday reports.
Abu Ibrahim al-Hashimi al-Qurayshi, the global leader of IS since 2019, blew himself up as US commandos closed in on him in Syria's northwestern Idlib province overnight Wednesday-Thursday.
The Kan public broadcaster said the US notified Israel of the operation ahead of time, likely because of Jerusalem's familiarity with al-Qurayshi, who held the "Israel file" in IS before taking over as the terror group's leader in October 2019, when his predecessor was killed in a similar US raid.
Read more: The Times of Israel