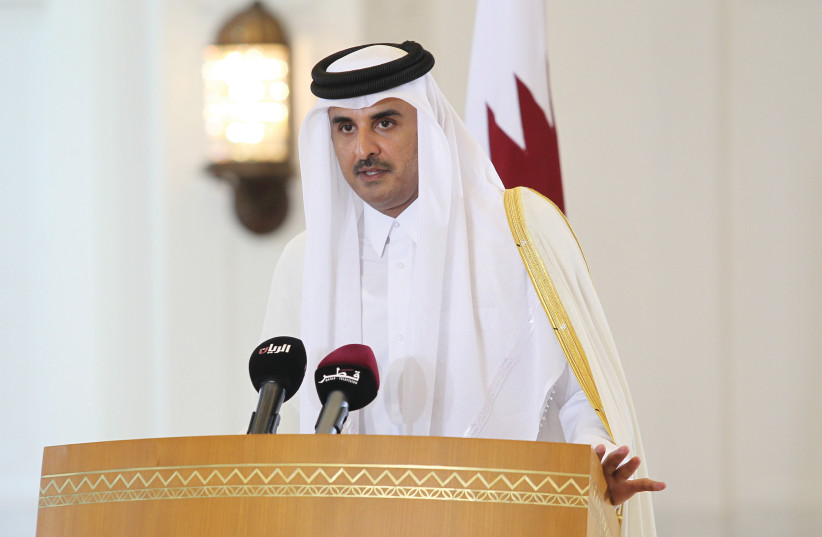 Iran
US Refuses To Share Intel With Qatar Due To Its Support For Iran
12/17/2020
British MP Ian Paisley Jr. delivered a shocking presentation last week during a House of Commons debate, saying the American government does not share military intelligence with Qatar, where the US has a huge military base, because the Gulf monarchy is aligned with the Islamic Republic of Iran.
"Some of the reading in that report is very worrying indeed. For example, it indicates that the USA – our partner – no longer shares information that has military intelligence associated with it with Doha, because of its concerns over the proximity that Qatar has to Iran," he said.
Paisley referenced a report from the management consultants at the London-based Cornerstone Global Associates. He added that "Today, I have left in the House of Commons Library a very important report by Cornerstone into the Fakhrizadeh assassination, which links some of the activities in the Gulf with Qatar and Iran, and with the Muslim Brotherhood."
Mohsen Fakhrizadeh, a leading Iranian physicist and a brigadier-general in the Islamic Revolutionary Guard Corps, was under US sanctions for his work on nuclear weapons. He was assassinated near Tehran on November 27.
Qatar's Al Udeid Air Base, the largest military installation in the Middle East, hosts units of the US Air Force, the British Royal Air Force and a forward headquarters of US Central Command.
Read More: Jerusalem Post