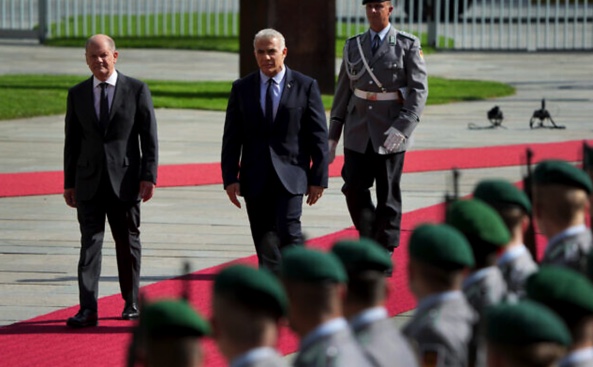 In The News
US redoubles support for its Iran talks envoy, trashed by senior Israeli official
The US on Tuesday doubled down on its support of its special envoy for Iran, Rob Malley, after a senior Israeli official told reporters a day earlier that Jerusalem managed to sideline the architect of the 2015 Iran nuclear agreement from a decisive role regarding a possible US return to the agreement.
"Rob is our special envoy on Iran. He is still very much in charge of the team and our efforts here," State Department spokesman Ned Price said in a press briefing.
On Monday, a senior Israeli official told Israeli reporters accompanying Prime Minister Yair Lapid on a state visit to Germany that Jerusalem's recent engagement with the Biden administration on talks to revive the nuclear deal had resulted in US decision-making being placed "out of the hands of Malley's camp by now." The official spoke on condition of anonymity.
Read More: Times of Israel