US-Israel Relationship
US planes to fly in Israeli Air Force exercise this week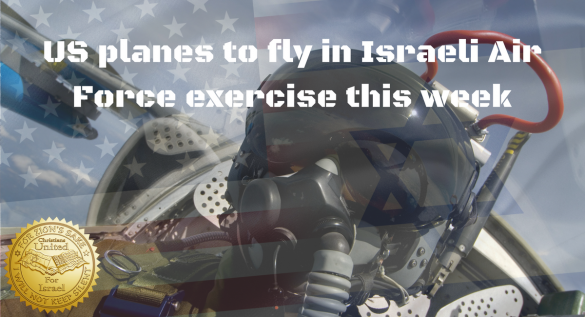 American and Israeli pilots will take to the skies for a joint exercise near the southern city of Eilat this week, the army said.
The drill will take place at the Israeli Air Force's Ovda air base, just north of Eilat.
Ovda is the home of the air force's Flying Dragon Squadron, also known as the Red Squadron, which plays the role of enemy aircraft during simulations. It is made up of F-16 fighter jets and Bell AH-1 Cobra attack helicopters.
"In the coming days, an international exercise, in cooperation with the American air force, will take place at the Ovda air base," the army said in an email. "The exercise is part of the annual training plan."
The Haaretz newspaper reported that US Air Force F-15 fighter jets will take part in the exercise.
Later this year, Israel will host its largest-ever aerial exercise in Ovda — known as "Blue Flag" — bringing in seven air forces from around the world.
For the first time, Indian aircraft will train in Israel as part of Blue Flag, as well as France, Germany, Italy, Greece, Poland and the US, Lt. Col. Richard Hecht, the IAF's international affairs chief, told Defense News earlier this year.
Read More: Times of Israel