US-Israel Relationship
US officials call attack on Iraq and Syria 'successful'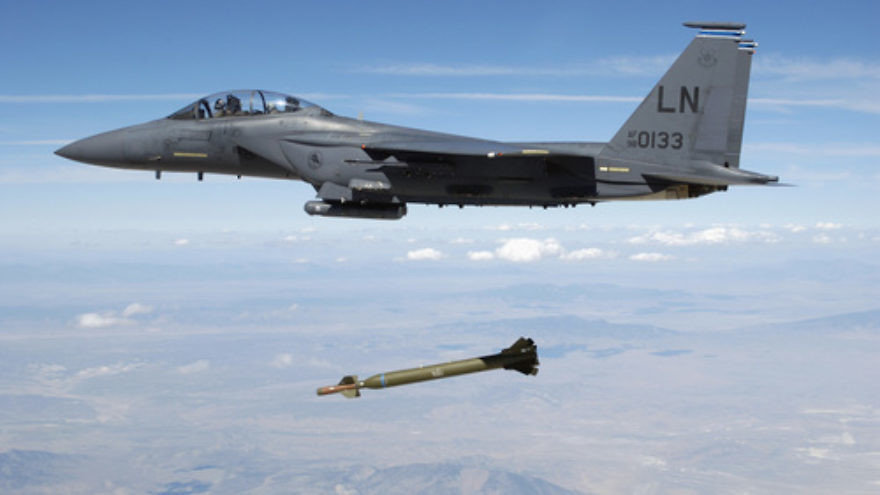 (December 30, 2019 / JNS) U.S. officials said on Sunday that airstrikes in Iraq and Syria against Iran-backed Kataib Hezbollah militia were successful and warned about additional possible action, reported Reuters.
The strikes were in response to the killing of a U.S. civilian contractor in a rocket attack on an Iraqi military base, officials said.
"We will not stand for the Islamic Republic of Iran to take actions that put American men and women in jeopardy," U.S. Secretary of State Mike Pompeo told reporters after a briefing with U.S. President Donald Trump at his Mar-a-Lago club in Florida, where he met with his top national security advisers, according to the report.
Pompeo, Defense Secretary Mark Esper and Gen. Mark Milley, chairman of the U.S. Joint Chiefs of Staff, were seen at Trump's club.
"We discussed with him other options that are available," said Esper. "I would note also that we will take additional actions as necessary to ensure that we act in our own self-defense and we deter further bad behavior from militia groups or from Iran."
The strikes killed at least 25 fighters and wounded 55, including at least four Kataib Hezbollah commanders, according to Iraqi security and militia sources, Reuters reported.
The Pentagon said it had hit three locations of the group in Iraq and two in Syria that had been used to store weapons, as well as plan and carry out attacks against coalition forces.
Israeli Prime Minister Benjamin Netanyahu spoke with Pompeo on Monday and commended him on the "important U.S. action against Iran and its proxies in the region," said the Prime Minister's Office.
Read more: Jewish News Syndicate