Iran
US Navy drone shot down by Iranian missile over Strait of Hormuz in 'unprovoked attack,' central command says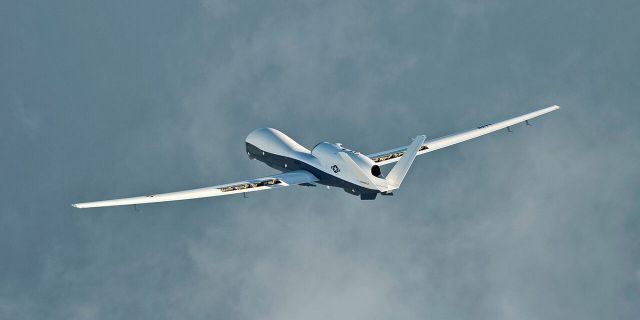 U.S. military officials returned fire — verbally — hours after Iran blasted a Navy high-altitude drone out of the sky over the Strait of Hormuz, with U.S. Central Command leaders on Thursday slamming the "unprovoked" strike and Tehran's subsequent "false" justifications for it.
President Trump said on Twitter that Iran "made a very big mistake!"
The downing of the drone, via surface-to-air missile, is only the most recent Iranian provocation in the region, coming on the heels of a disputed attack on a pair of oil tankers in the Gulf of Oman last week. U.S. officials say Iran was behind the tanker attacks, however, the Islamic Republic has not claimed responsibility and even suggested American involvement in the plot.
Similarly, Iran claimed the U.S. drone on Thursday was over Iranian airspace when it was shot down — but American officials stated unequivocally the incident occurred in international airspace.
U.S. Central Command said in a statement that a U.S. Navy Broad Area Maritime Surveillance ISR aircraft, known as a BAMS-D, was shot down at approximately 7:35 p.m. ET on Wednesday.
"Iranian reports that the aircraft was over Iran are false," Capt. Bill Urban, a U.S. Central Command spokesman, said in a statement. "This was an unprovoked attack on a U.S. surveillance asset in international airspace."
Read More: Fox News