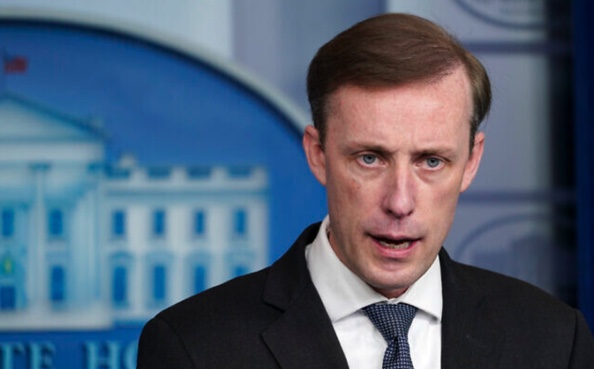 In The News
US national security adviser set to arrive in Israel for talks on Iran
US National Security Adviser Jake Sullivan was set to arrive in Israel Tuesday at the head of a US delegation for meetings with Prime Minister Naftali Bennett and other top officials. The sides were expected to discuss Iran and other strategic issues.
Sullivan will also participate in the fourth meeting of the Strategic Consultative Group (SCG) alongside Israeli counterpart Eyal Hulata. The SCG is a bilateral  group aimed at collaborating in the effort to prevent Iran from obtaining a nuclear weapon.
Joining Sullivan in Israel are US envoy to the Middle East Brett McGurk and the State Department's Acting Assistant Secretary for Near Eastern Affairs Yael Lempert.
After his meetings in Israel, Sullivan will travel to Ramallah to meet Palestinian Authority President Mahmoud Abbas.
Lempert will join Sullivan in some of his meetings and also hold her own sit-down with Foreign Minister Yair Lapid. She will subsequently travel to Jordan where she will meet with senior government officials, including Water and Irrigation Minister Mohammed Al-Najjar and Planning and International Cooperation Minister Nasser Shraideh, the State Department said, apparently to discuss the recent deal between Jordan and Israel on energy and water.
Read More: Times of Israel