US-Israel Relationship
US military chief to visit Israel, discuss IS, Syria – report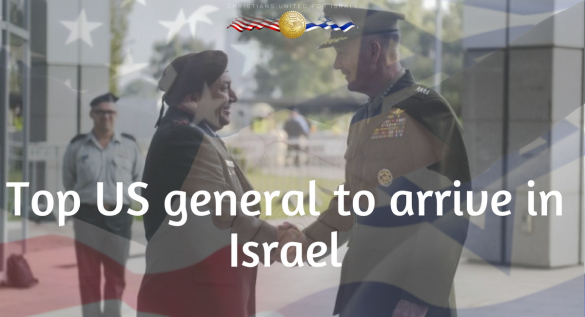 US military head Joseph Dunford will visit Tel Aviv on Monday to meet his Israeli counterparts and discuss fighting the Islamic State on the Jewish state's borders, according to a report Sunday.
Dunford, the chairman of the US Joint Chiefs of Staff, will meet with IDF Chief of Staff Gadi Eisenkot and Defense Minister Avigdor Liberman, according to the report in the Ynet news site
Neither the IDF nor the US Embassy would confirm details of Dunford's itinerary. American protocol dictates that such confirmations only be released once the chairman is en route to his destination.
According to Ynet, Dunford and the Israeli officials are set to discuss the fighting in Sinai, where an Islamic State affiliate is engaged in a bloody war with Egyptian forces, as well as the situation in Syria, specifically the chemical weapons still believed to be in the control of Syrian President Bashar Assad and the Iranian government's attempts to transfer advanced weaponry through the country to the Hezbollah terrorist group.
On Wednesday, US President Donald Trump said fighting the Islamic State was a key part of brokering Israeli-Palestinian peace, before meeting with Palestinian Authority President Mahmoud Abbas at the White House.
The trip would be Dunford's third trip to Israel in his position as chairman of the joint chiefs of staff, but his fourth time meeting with Eisenkot.
Read More: Times Of Israel