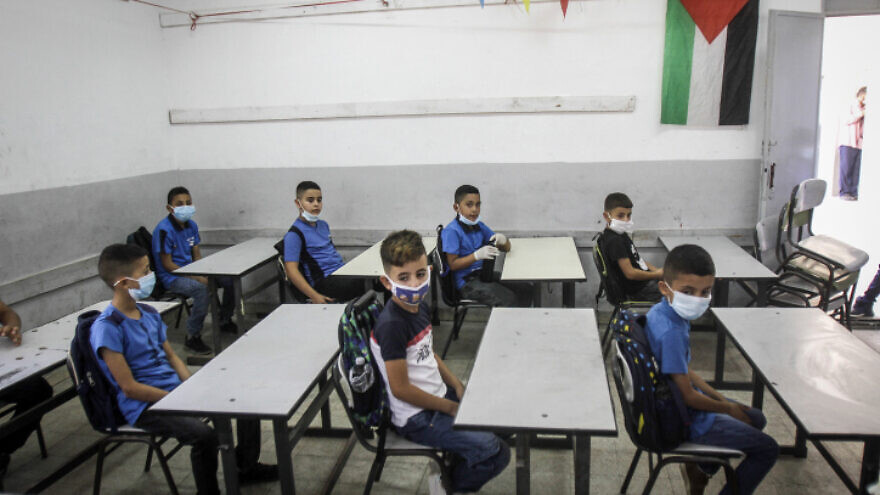 In The News
US lawmakers reintroduce bill to address hate, violence in Palestinian schools
04/07/2021
A bipartisan group of U.S. lawmakers has reintroduced a bill to require the U.S. State Department to address hate and violence in the Palestinian school curriculum.
The measure—the Peace and Tolerance in Palestinian Education Act (H.R. 2374)—was introduced by Reps. Brad Sherman (D-Calif.), Lee Zeldin (R-N.Y.), Josh Gottheimer (D-N.J.), David Trone (D-Md.) and Brian Mast (R-Fla.). It calls on the State Department to take a number of steps to monitor the Palestinian Authority educational curriculum, such as:
A determination of whether content and passages encouraging violence or intolerance towards other nations or ethnic groups have been removed from such curriculum;
An assessment of the steps the Palestinian Authority is taking to reform such curriculum at schools to conform with standards of peace and tolerance in the Declaration of Principles on Tolerance by the U.N. Educational, Scientific and Cultural Organization;
A determination of whether U.S. foreign assistance is used, directly or indirectly, to fund the dissemination of such curriculum by the Palestinian Authority;
A detailed report on how U.S. assistance is being used to address curriculum that encourages violence or intolerance towards other nations or ethnic groups;
A detailed report about U.S. diplomatic efforts in the last five years to encourage accountability in Palestinian education.
Read More: JNS