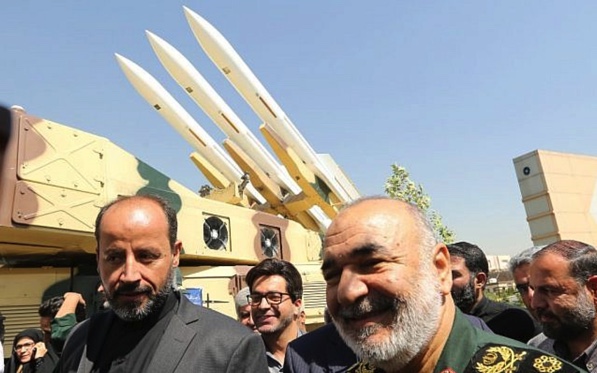 In The News
US lawmakers aim to integrate defense systems of Israel, Arab states against Iran
Bipartisan groups of US lawmakers in both the House and the Senate introduced legislation on Thursday aimed at creating an integrated air defense system to boost cooperation between Israel and neighboring Arab states against Iran.
The Deterring Enemy Forces and Enabling National Defenses (DEFEND) Act is the latest effort in the US to bolster the Abraham Accords normalization agreements that the Trump administration brokered between Israel, the United Arab Emirates, Bahrain and Morocco in 2020.
The legislation would authorize the US Defense Department to cooperate with Israel, Egypt, Jordan, Iraq and the entire Gulf Cooperation Council — Saudi Arabia, the UAE, Bahrain, Qatar, Oman and Kuwait —
to develop and implement an integrated air and missile defense architecture to defend against Iranian threats.
Save for Egypt, Jordan and — more recently — the UAE and Bahrain, Israel does not have formal ties with the remainder of the countries listed in the US legislation. With some of them, it maintains discreet relations that have grown in recent years in order to cooperate against Iran, but Iraq's parliament last month passed legislation that criminalizes normalizing ties with the Jewish state.
It was not clear whether any of the countries listed are on board with such an effort or whether they even were consulted by the lawmakers before the legislation was unveiled.
Read More: Times of Israel