Iran
US kills powerful Iranian general Qassem Soleimani in Baghdad airstrike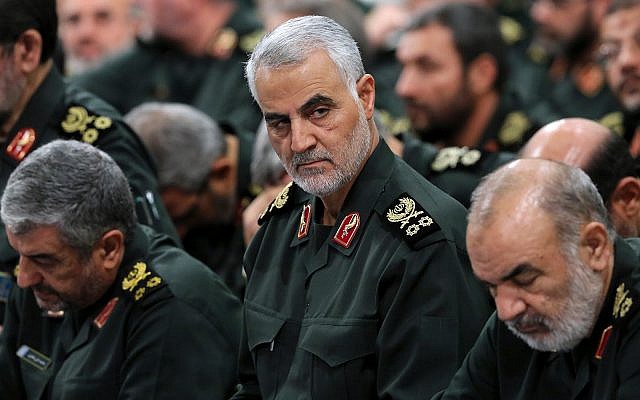 Qassem Soleimani, the powerful head of Iran's Quds Force, was killed in an airstrike at Baghdad International Airport, Iraqi TV and three Iraqi officials officials said Friday.
The US Department of Defense confirmed it had carried out the airstrike.
"General Soleimani was actively developing plans to attack American diplomats and service members in Iraq and throughout the region," it said. "General Soleimani and his Quds Force were responsible for the deaths of hundreds of American and coalition service members and the wounding of thousands more."
The Iraqi officials said the strike also killed Abu Mahdi al-Muhandis, the deputy commander of Iran-backed militias known as the Popular Mobilization Forces.
Iranian state television said the attack was carried out by US helicopters.
"Two vehicles were attacked with missiles by US forces" and all 10 passengers, including Soleimani, were "martyred," Iran's ambassador to Iraq, Iraj Masjedi, told state television.
Read More: Times of Israel