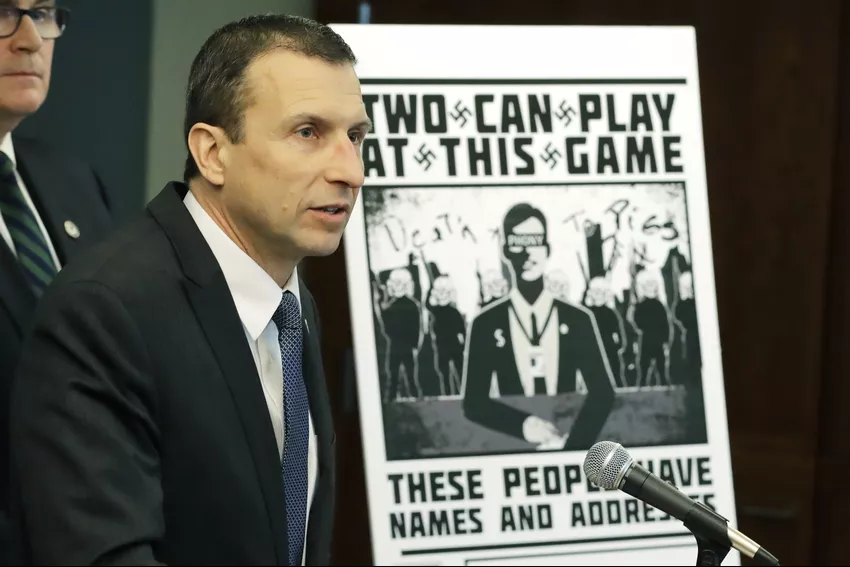 Antisemitism
US Jails Neo-Nazi Over Plot To Target Jewish Journalists
12/10/2020
Man handed 16 months in jail over intimidation campaign targeting those uncovering anti-Semitism
The US federal prosecutors handed a jail term to a 21-year-old neo-Nazi from Arizona over a plot to target Jewish and African American journalists in a fear campaign.
The man, identified as Johnny Roman Garza, will spend 16 months behind bars, US media report.
Garza is said to be a member of the so-called Atomwaffen Division, a neo-Nazi group reportedly established in 2015 and initially based in the southern US.
In September, he admitted to joining three other co-conspirators in a plot to terrorize Jewish and black reporters working to uncover anti-Semitism.
Garza "enthusiastically embraced" the plot, "researching addresses for journalists and those who oppose hate in our communities," the prosecutors said, as cited by the New York Post.
In late January, Garza reportedly set up a poster featuring a mask-clad person armed with a Molotov cocktail near a burning house on the window of a Jewish magazine editor, warning the journalist of a visit from "your local Nazis."
Read More: I24