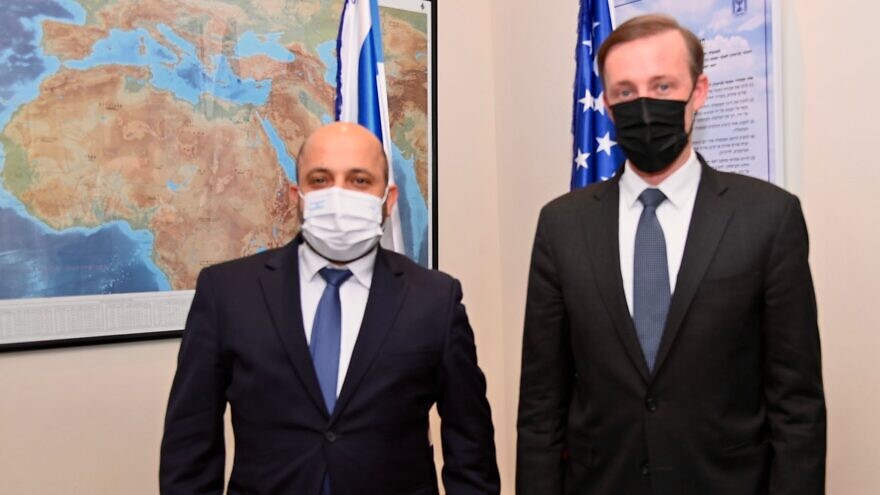 Issues
US, Israel national security heads grapple with global threats Iran, Russia
Both officials also said they aim to deepen cooperation in science and technology while maintaining coordination on regional challenges.
U.S. National Security Advisor Jake Sullivan met with his Israeli counterpart, National Security Adviser Eyal Hulata, at the White House on Wednesday amid the backdrop of the Iran negotiations and tensions between Russia and Ukraine.
According to a White House readout, the pair discussed security challenges impacting the Middle East, including the threat posed by Iran and its proxies.
Sullivan reiterated to Hulata the Biden administration's "unwavering" support for Israel's security and for ensuring that Iran never obtains a nuclear weapon. Israeli Prime Minister Naftali Bennett has warned that Israel would retain its freedom to act "in any situation" whether an agreement between Iran and world powers is signed or not.
Read more: JNS