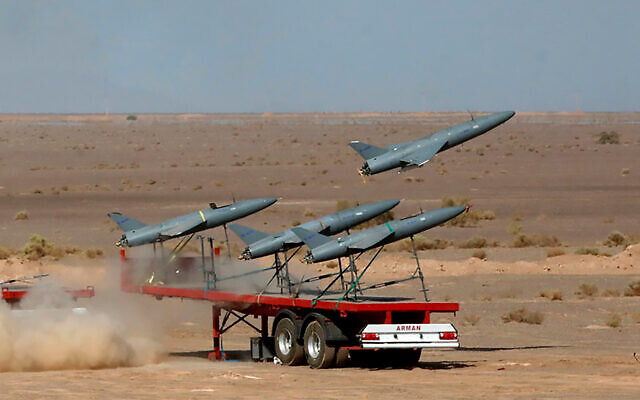 In The News
Iran
US in major effort to choke Iran's drone program, end supply to Russia — NY Times
The US has launched a major effort to stifle Iran's ability to manufacture and deliver drones for Russia to use in the war in Ukraine, akin to its years-long push to halt Tehran's drive toward nuclear weapons, The New York Times reported on Wednesday.
Citing multiple security officials in the US, Europe and the Middle East, the paper said the program also aims to give Ukraine the ability to shoot down any "kamikaze" drones that Russia does manage to acquire, as well as to target their launch sites.
The Times reported that President Joe Biden's administration is cooperating closely with Israel on the issue and is building on Jerusalem's experience thwarting Iranian drone attacks.
Read More: TOI