Hezbollah
US House approves legislation to sanction Hezbollah, thwart its cash flow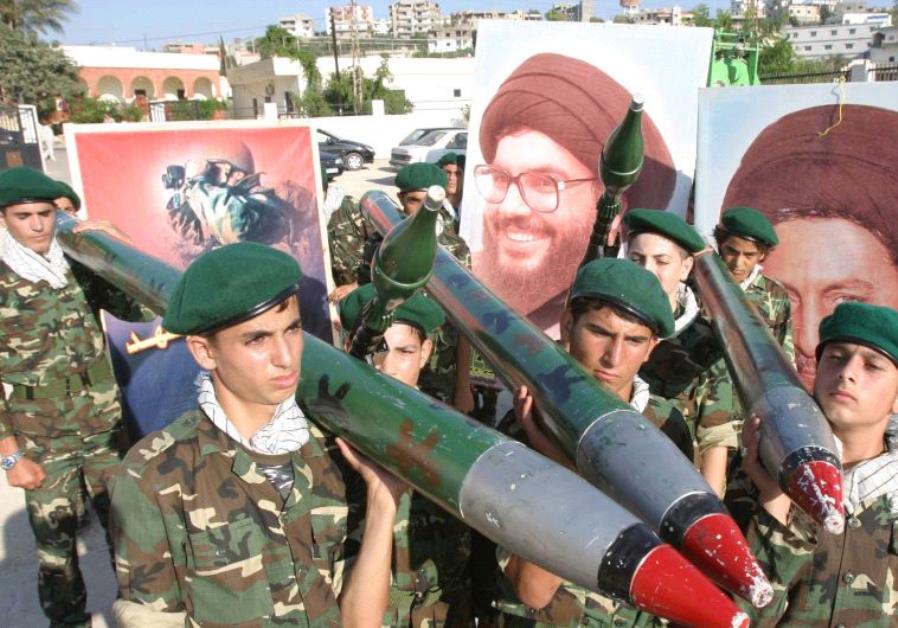 WASHINGTON — The House of Representatives passed a spate of bills on Wednesday to sanction Hezbollah and prevent its militants from receiving illicit funding as part of a package of measures designed to target one of Iran's leading terrorist proxies.
One of them, sponsored by Rep. Ed Royce, a Republican from California, and Rep. Eliot Engel, a Democrat from New York, would impose sanctions on individuals, entities and foreign governments for providing monetary, military or recruitment assistance to the Lebanese-based organization.
Royce said the motion would hold Hezbollah "accountable for its acts of death and destruction."
Hezbollah, a member of Lebanon's coalition government, is also considered a terrorist organization by the US government, which has sanctioned the group in the past.
The bill's passage sett off alarms in Beirut, where officials feared major damage might be done to the country's banking sector if the bill is signed into law.
These latest moves come as the Trump administration intensifies its pressure on Iran.
Earlier this month, US President Donald Trump decertified the Iran nuclear deal, setting of a 60-day review period on Capitol Hill over whether  to renew nuclear-related sanctions against Tehran.
Secretary of State Rex Tillerson told reporters the administration would ask lawmakers to amend a domestic law that would address what they see as flaws in the deal. Mainly, they would seek to include "triggers" that would outlast the sunset provisions in the deal and include clauses addressing ballistic missiles.
Another bill that passed the House Wednesday urges the Trump administration to push the UN Security Council to impose international sanctions against Hezbollah over its practice of using civilians as human shields, while another seeks to sanction Iran for its development and testing of ballistic missiles.
A separate House resolution also passed that calls on the European Union to fully designate Hezbollah as a terrorist organization. Currently, the EU only recognizes its "military wing" a terrorist group but not its "political wing."
"More can be done to counter the Iranian proxy Hezbollah," said Rep. Ted Deutch, a Florida Democrat who authored the measure.
"That begins with calling them what they are – a terrorist organization committed to the destruction of Israel and undermining the values and interests of the United States and – our EU friends must acknowledge, as well – the values and interests of Europe. The world knows that Hezbollah is a terrorist group. It's time for the European Union to end its false distinction and join us in designating all of Hezbollah as a terrorist organization."
Read More: Times of Israel