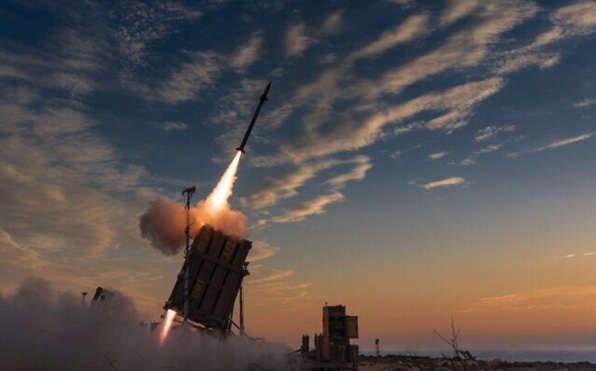 In The News
US House approves $1 billion for Israel's Iron Dome after months-long delay
After months of delay due to internal political disputes, the US House of Representatives on Wednesday approved funding for Israel's Iron Dome missile defense system at a sum of $1 billion.
The money will fund interceptor missiles for the system, many of which were used to defend the country during last year's conflict with Hamas in the Gaza Strip. The Palestinian terror group fired over 4,300 rockets at Israel in the space of 11 days, and Iron Dome reportedly intercepted 90 percent of those heading to populated areas. It was also used in previous rounds of fighting with Gaza.
The House also approved annual defense aid to Jerusalem of $3.8 billion. The Senate will vote on the aid to Israel in the coming days.
Prime Minister Naftali Bennett expressed his gratitude to Congress for its "overwhelming commitment to Israel's security and for passing the critical security package — including the replenishment of the life-saving Iron Dome."
Defense Minister Benny Gantz hailed the approval and thanked US President Joe Biden for his "unwavering support for the security of the State of Israel."
Read More: Times of Israel