Archeology
US envoys lend a hand as Israel digs down in east Jerusalem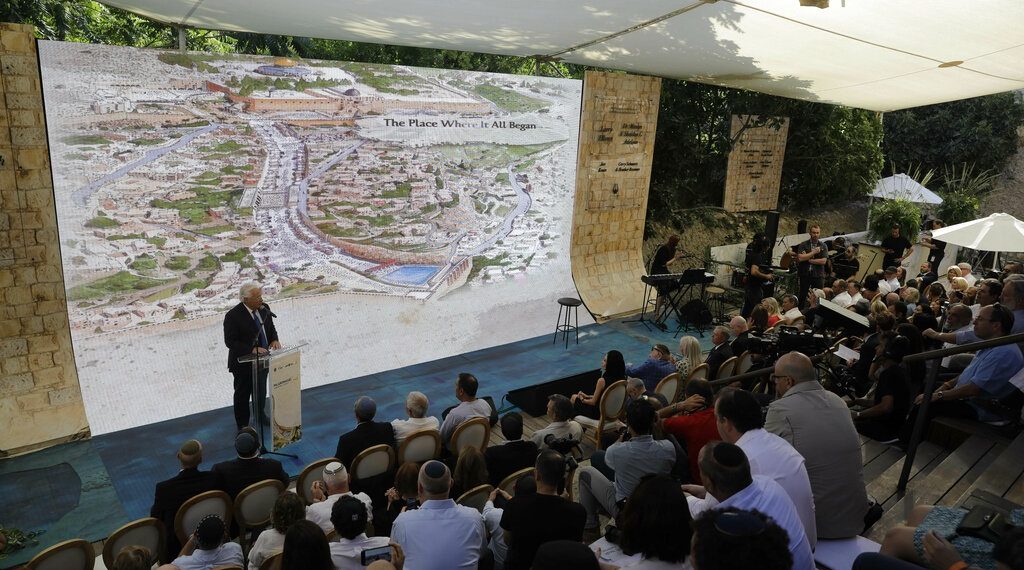 US envoys wielded hammers on Sunday to break open a new tunnel at a Jewish heritage site in east Jerusalem, signaling Washington's support for Israel's hold over parts of the city that Palestinians seek for a future state.
US Ambassador to Israel David Friedman attended the event along with three other visiting American ambassadors as well as US President Donald Trump's Special Representative for International Negotiations Jason Greenblatt, and Sen. Lindsey Graham (R-S.C.).
The City of David Foundation unveiled what it called "the pilgrimage road," a 2,000-year-old main thoroughfare from Roman-era Jerusalem that served visitors to the ancient Jewish Temple. The multiyear project to excavate beneath the mostly Palestinian neighborhood of Silwan cost over $100 million, with donors including Russian billionaire Roman Abramovich, Republican megadonor Sheldon Adelson and Oracle founder Larry Ellison.
Adelson attended the event, as did Prime Minister Benjamin Netanyahu's wife, Sara.
Visitors will be able to "touch history" by walking in the footsteps of ancient pilgrims through a 350-meter (380-yard) stretch of tunnel along the ancient street that ran uphill to the Jewish temple, the City of David Foundation said.
Read More: Israel Hayom