Hamas
US envoys, factory owner say 'coexistence beacon' Barkan shattered by attack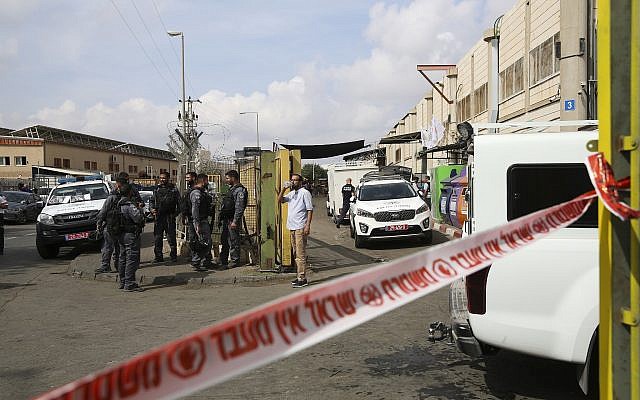 The owner of a West Bank factory, whose two Israeli employees were slain by a Palestinian worker in Sunday morning's terror attack, said he hopes the killer was atypical but that his faith in coexistence initiatives had been badly rattled.
Rafi Alon, owner of Alon Group, a producer of waste management systems at the Barkan Industrial Zone near Ariel, said he had always considered workers at his company, which employs many Palestinians, as "a family."
The businesses in the Barkan Industrial Park, located near Ariel, employ some 8,000 people, approximately half of them Israelis and the other half Palestinians.
Get The Times of Israel's Daily Edition by email and never miss our top stories Free Sign Up
Alon said he had always believed that employment and prosperity for Palestinians was the best defense against terrorism.
Alon is set to receive a lifetime achievement award from President Reuven Rivlin next month over his coexistence efforts, Hadashot TV news reported. And the award is to be presented at his Barkan factory.
"Till this day I believed this was the path to peace with the Palestinians. Today my beliefs have all been upset," he told Hadashot.
In statements Sunday evening, US Ambassador to Israel David Friedman and Mideast peace envoy Jason Greenblatt both also noted the attack's detrimental effect on coexistence efforts.
"The Barkan Industrial Zone has been a model of Israeli–Palestinian coexistence since 1982, with thousands working and prospering together. Today a terrorist shattered that harmony by brutally murdering two Israelis at work," Friedman said.
Read More: Times of Israel