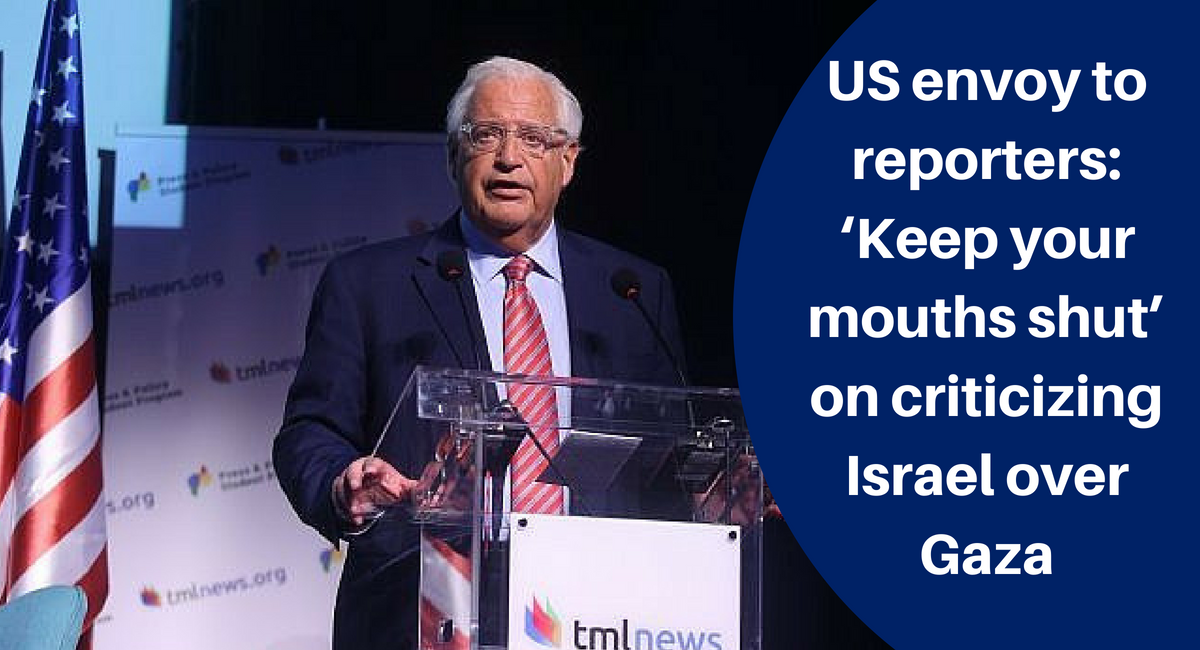 US-Israel Relationship
US envoy to reporters: 'Keep your mouths shut' on criticizing Israel over Gaza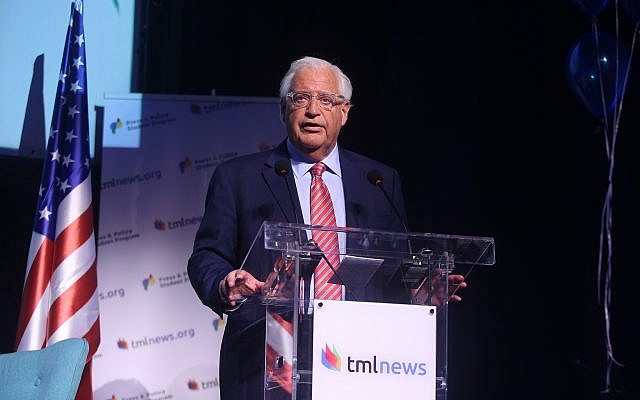 US Ambassador to Israel David Friedman attacked the media on Monday over what he said was a failure to fairly cover deadly protests on the Gaza border over the past months, advising reporters to "keep your mouths shut" unless they know better than Israel how to deal with the demonstrations.
Some criticism of Israel may be legitimate, Friedman allowed, but said journalists should have worked harder to find alternatives to Israel's use of lethal force, which has left scores of Palestinians dead, before accusing the state of wrongdoing.
"It would seem to me that in a journalistic environment where nine out of ten articles that are written about the Gaza conflict are critical of Israel, you'd think that some journalists would take the time and go and meet with experts and try to understand what could have been done differently or better before they criticize. And I just haven't seen it," Friedman said at a media conference in Jerusalem.
Friedman said he had spent a great deal of time speaking to military experts in the US, Israel and other countries about the proper rules of engagement — which he said reporters should have done — and had found that the criticism of Israel was for the most part unfounded.
Saying that his criticism was mainly geared at US media, Friedman said reporters should "just keep your mouths shut until you figure it out. Because otherwise, all you're doing is creating impressions that have no basis in fact. They fit a narrative. They fit an opinion. They fit an agenda. But it's not reporting, because it's not based on hard, factual analysis."
Israel has defended its use of tear gas, as well as lethal force, as a means of defending the Gaza border during violent riots which have seen tens of thousands of people gather at the fence weekly, starting March 30. The protests peaked on May 14, coinciding with the US moving its embassy to Jerusalem.
Read More: Times of Israel