Jerusalem
US envoy says Jerusalem under Israel is 'model for coexistence in the world'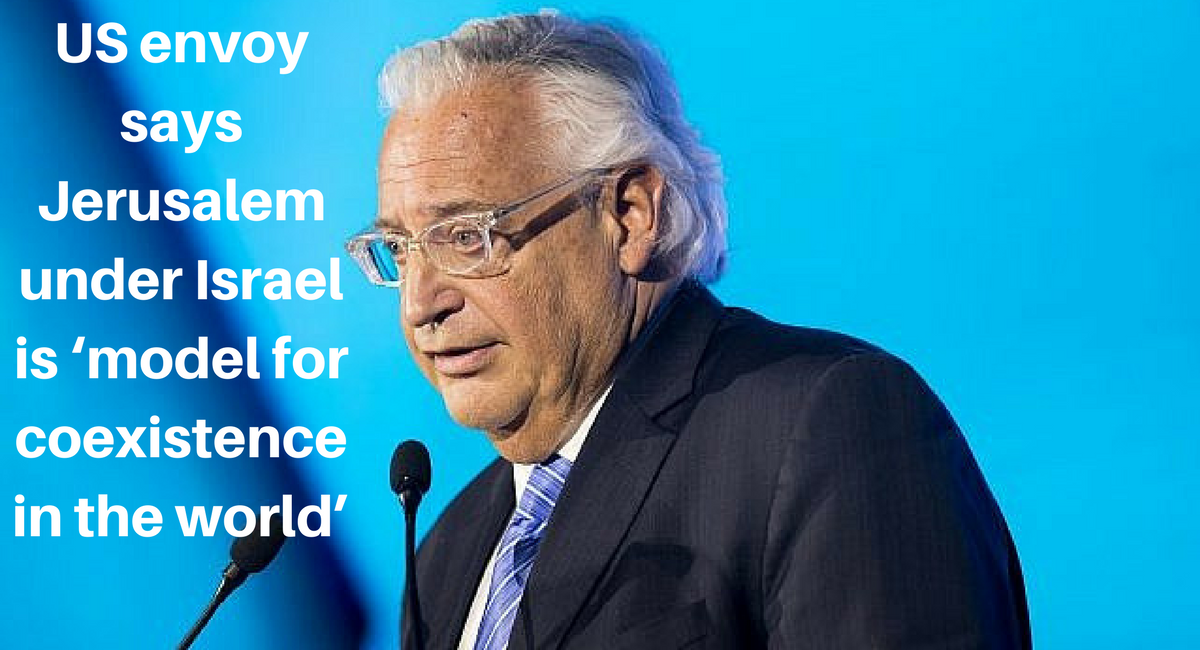 Jerusalem under Israeli sovereignty is a "model for coexistence" among the three major monotheistic religions, the US Ambassador to Israel David Friedman said Monday.
At a panel discussion in the capital, the envoy also said intelligence cooperation between the two countries has saved American lives. At the same time, he expressed concern over young Americans' weakening connection to Israel.
"When you think of the conflicts that have raged over centuries, and now you look at Jerusalem under the sovereignty of the Israeli government, how it's been able to maintain the openness that it's had — rather than a place of conflict, it's actually the model for coexistence in the world," Friedman said at an event to mark Israel's 70th birthday held at the Menachem Begin Heritage Center.
His comments came less than a month before the US Embassy will formally relocate from Tel Aviv to Jerusalem, a move that is welcomed by Israel, opposed by much of the international community, and has particularly enraged large parts of the Muslim world.
The Palestinians claim East Jerusalem, which Israel captured from Jordan in 1967 and subsequently annexed, as the capital of a state they seek to establish.
US President Donald Trump's recognition of Jerusalem as Israel's capital in December, and the subsequent embassy decision, sparked deep anger among the Palestinians, who have cut off cooperation with administration officials and accused Friedman and peace envoy Jason Greenblatt of effectively being Israeli government spokespeople.
"Most people think of Jerusalem as a place of conflict," Friedman said at the event, which was attended by many foreign ambassadors stationed in Tel Aviv.
"The Old City of Jerusalem is all of one square kilometer, and yet it houses the most holy places for two of the three major religions and a very holy place for the third," he went on.
"And Jerusalem over the past 51 years now has become a place like it's never been before. It's a place where people who want to worship at the Kotel [the Western Wall], al-Aqsa [mosque] or the Church of the Holy Sepulchre all can do so with freedom of worship, most of the time without fear of violence. And that's a model for the world to appreciate. People don't appreciate it enough."
Read More: Times of Israel