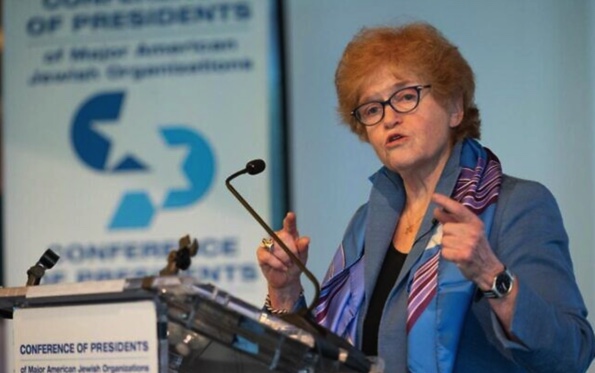 In The News
US envoy Lipstadt plans Saudi trip next week to kick off global antisemitism fight
Deborah Lipstadt's first overseas tour as the Biden administration's special envoy to monitor and combat antisemitism will start in Saudi Arabia, her office said Thursday, signaling the kingdom's willingness to change its image in the West and among Jews.
Lipstadt, who was confirmed to the ambassadorial post in March, said in a briefing last week that Saudi officials were immediately receptive when she proposed the trip, which will also bring her to Israel and the United Arab Emirates, weeks before US President Joe Biden follows on a similar Middle East jaunt.
Her comments were only approved for publication Thursday when the 11-day trip was announced. She is set to leave for the Middle East on Monday.
Lipstadt described the trip as an opportunity to reach out to a nation that has a large influence on Muslim education worldwide because of its wealth and its status as the land of Islam's holiest sites. Activists say education reforms are key to shifting attitudes toward Jews in the Muslim world.
Read More: Times of Israel