Jerusalem
Jerusalem Mayor: US Embassy Move 'Is Right Thing to Do'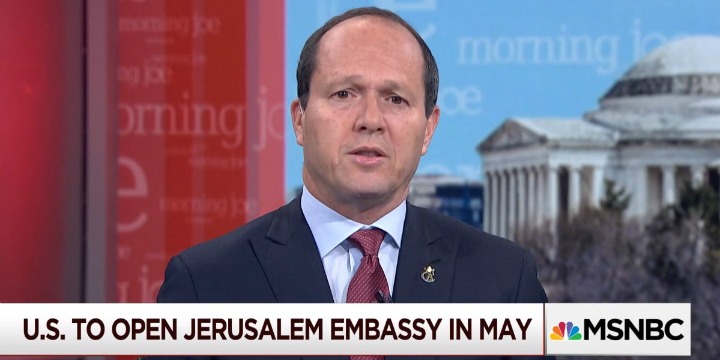 The opening a US Embassy in Jerusalem is "probably going to be happening sooner rather than later," the city's mayor said on Friday.
Appearing on MSNBC's "Morning Joe" program, Mayor Nir Barkat downplayed Arab backlash to the move, saying it "is the right thing to do, so we're not concerned about it."
"We've learned that if we were scared to do the right things, there would never be Israel and there would never be a united city of Jerusalem," Barkat explained. "We're very happy, we're actually excited about the move."
Last week, the Trump administration announced that the relocation of the US Embassy in Israel from Tel Aviv to Jerusalem would take place in May, quicker than many expected.
Read More: Algemeiner