US-Israel Relationship
US Embassy in Jerusalem to open next year, Pence says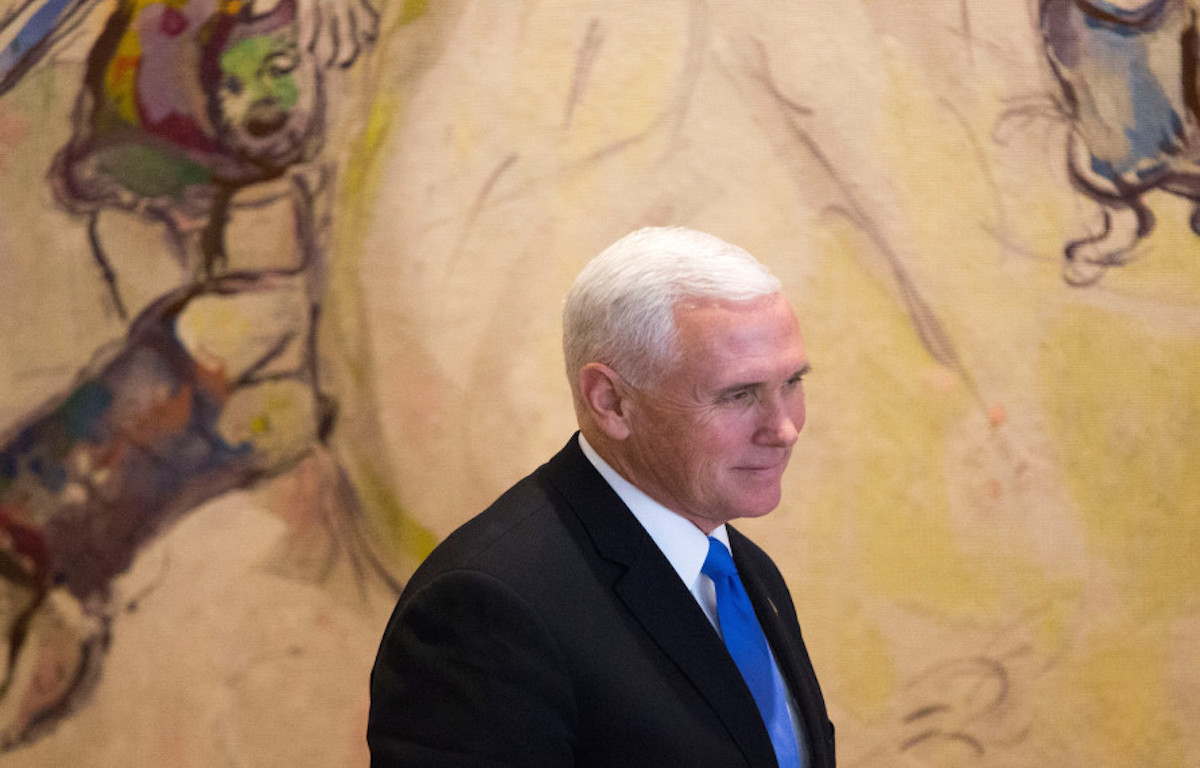 Vice President Pence told Israel's Knesset on Monday that the U.S. Embassy will open in Jerusalem next year, ahead of schedule.
In an address to the Israeli parliament on Monday, Pence defended the controversial decision to move the embassy from Tel Aviv and recognize Jerusalem as Israel's capital, which has been condemned by the Palestinians and their Arab allies.
Pence says the administration will advance its plan in the coming weeks and the embassy will open by the end of 2019. Previous estimates had the move taking three or four years.
The Palestinians claim Israeli-annexed east Jerusalem as their capital. They say the U.S. cannot be a mediator after the decision and have preemptively rejected any peace plan presented by the Trump administration.
President Trump formally recognized Jerusalem as Israel's capital in December, saying it's time to "finally acknowledge the obvious."
"This is nothing more or less than a recognition of reality," Trump said. "It is also the right thing to do. It's something that has to be done."
Pence also called the nuclear deal with Iran a disaster, said the U.S. will withdraw from it and vowed that the U.S. will never allow Iran to acquire nuclear weapons.
The Israeli leader also said ties with the United States have "never been stronger."
He also told the Knesset that he would "strongly urge" the Palestinians to rejoin peace talks.
Pence said he was hopeful "we are at the dawn of a new era of renewed discussions to achieve a peaceful resolution to a decades-long conflict."
Peace pledges aside, Pence will not meet with Palestinian officials, who are boycotting his visit.
Read More: Fox News